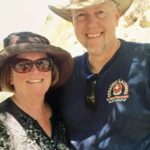 Dr. Mark Eckel is president of The Comenius Institute, serving students and faculty on the campus of IUPUI. Mark teaches for various institutions and is Professor of Leadership, Education, and Discipleship for Capital Seminary & Graduate School. Fishers, Indiana is his home. For over 30 years Mark has served the Christian education community as a high school teacher, college professor, curriculum writer and international speaker. Mark's responsibilities have included daily instruction, curriculum development, mentoring teachers, and conference speaking on Christian education issues in hundreds of venues.In 1995 Cedarville University selected Mark as the Delta Chi Teacher of the Year.  In 2010 Lenawee Christian School honored Mark with its Heart for Leadership Award.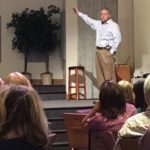 Mark's original curricula Let God Be God: The Nature and Characteristics of God and Timeless Truth: An Apologetic for the Reliability, Authenticity, and Authority of Scripture have served the Christian school movement around the world. In 2006 Mark consulted with Chuck Colson to produce a curriculum for high school students called Rewired. Since then he has produced both online and print curricula for various ministries. Mark's book The Whole Truth: Classroom Strategies for Biblical Integration has helped thousands of Christian school teachers practice biblical integration in their classrooms. While in the Educational Ministries Department at Moody Bible Institute, Mark developed and wrote the course "Faith and Learning" instituted in 2004. In 2011 Dr. Eckel designed the ABHE accredited Interdisciplinary Studies Program (IDS) for Crossroads Bible College.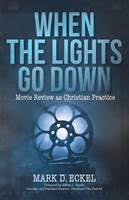 Mark's latest books I Just Need Time to Think: Reflective Study as Christian Practice and When the Lights Go Down: Movie Review as Christian Practice (Westbow, 2014) are available. His next book Up Against the Lockers: Teaching-Learning as Christian Practice will be out in 2018.
Christian Education Journal (Biola) published Dr. Eckel's peer-reviewed article in the Fall, 2015 issue: "Interdisciplinarity within Biblical Theology." Intégrité has published six of Mark's scholarly journal articles on: faculty evaluation in higher education, adult learning, Hebrew ideals of education, the impetus death provides for learning, Stephen Crane (co-authored with his son, Tyler), and Frankenstein. Mark has also contributed a chapter to Four Perspectives on Your Child's Education (B & H, 2009). "Monster in the Mirror: The Problem with Technology is the Problem with Us" is published in Science Fiction and The Abolition of Man (Wipf and Stock, 2016).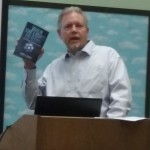 Dr. Eckel has presented papers at Moody Bible Institute, C.S. Lewis Conference at Taylor University, the International Institute for Christian Studies, Indiana Wesleyan's Faith and Pedagogy in the Science Classroom, etc.  Mark contributed 17 articles to the Encyclopedia of Christian Education (Rowman & Littlefield, 2015) and 22 essays in the new Encyclopedia of Christianity in the United States (Rowman & LIttlefield, 2016).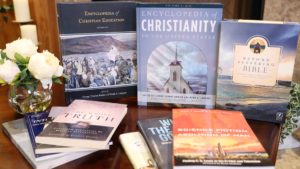 He is continuing work on a Christian critique of Gothic horror novels such as Dracula and Dr. Jekyll and Mr. Hyde teaching high school classes on the subject at The Masters Study. Mark writes book and movie reviews, essays, and Moody Radio audio-blogs.  Over 600 of his writings are freely accessed at his website www.warpandwoof.org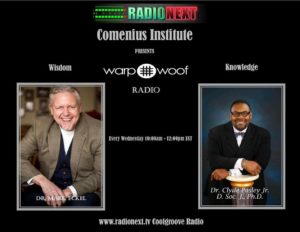 Watch Mark's video series on suffering, wisdom, & Old Testament overview. Mark's six, 5 minute videos on "Cultural Analysis & Engagement" or his five, five minute videos on a "Theological Interpretation of Media."  A longer series was taped for a course Dr. Eckel taught entitled "Christianity and the Contemporary World."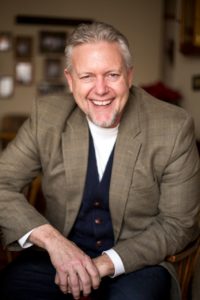 Listen to Drs. Clyde Posley and Mark Eckel as we present a weekly radio program Wednesday from 10 to noon EST on Radio Next at the Cool Groove site; or hear the podcasts via the Comenius Institute website.
Dr. Eckel writes weekly essays for his own website as well as other venues such as the Emerging Scholars Network, Englewood Review of Books, and is a book review editor for Christian Education Journal.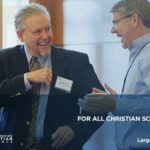 Mark has partnered with Dynamic Internet Solutions, Curriculum Trak to provide his biblical faith-learning integration principles via digital download. Subjects include: Math, Science, History, Literature, Fine Arts, Language Arts, World Languages, Technology, Government, & P.E./Health with more to come. Contact Dan Beerens for an online demonstration (danbeerens@gmail.com).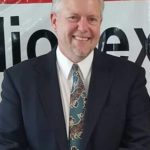 Dr. Eckel is a featured speaker, writer, lecturer, and consultant on faith-learning integration, worldview, culture, film critique, apologetics, education, curriculum development, instructional methodologies, and Christian school philosophy. Mark is an ordained minister with earned degrees: a Th.M. in Old Testament and a Ph.D. in the social sciences (leadership).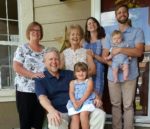 Mark's wife Robin is a second grade Christian school teacher. They have two grown children, Tyler and Chelsea. Mark and Robin are members of and contribute their gifts to Crossroads Community Church, Fishers, Indiana.
Family, friends, NFL football, Dunkin' Donuts Coffee, Syracuse Lacrosse, books, movies, maple sugar candy, and four grandchildren bring a smile to Mark's face.
Find Mark on Facebook, Twitter, & Linked In.