Influence. How does one measure influence?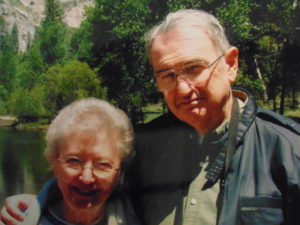 Plagiarism – using the words of another without citing the source – is a real problem. Websites exist so that professors might attest to the veracity of a student's claim to originality. Leaders, politicians, and authors have their speeches and writings scoured to find verbiage lifted from another. Research must be clearly substantiated by myriads of citations to demonstrate its veracity.
But how does one cite or acknowledge influence?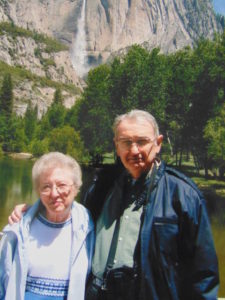 He stood by himself. The rest of us were talking in small groups. He was the speaker at a conference I attended in 1988 in Three Hills, Alberta, Canada. His face registered deep thought with ever so slight a sly smile on his face. I wondered, in that moment, what he was thinking. So, I walked over to ask. His response was genuine, gracious, full of wonder. He asked questions, showed an interest, and seemed immediately to care for me as a person. Our bond was cemented then and there.
Throughout the week long event he lectured. I tracked his thinking. At breaks, I was "that guy," currying favor with the speaker. But there was really no favor to curry. No one noticed as we drew ideas for each other on notebook paper. No one seemed to care about the ideas as much as we cared.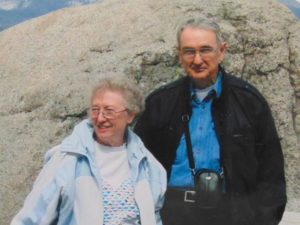 Our family became his family. Our portrait hung in his home as if I was his son. I began to refer to him as my "dad." When our children were young we spent a week at Jim and Faye's home near The Grand Canyon. They took us to see all the sights.
When I taught undergrad in Chicago, Jim and Faye traveled from Arizona just to see us. We took them on an architectural tour on the Chicago River, looking up at buildings towering above us, remarkable for how they resemble each other. Later I thought the picture was an apt metaphor for our relationship.
Our paths did not often cross, he from California, I from North Dakota, later Michigan and Illinois. Our correspondence (before the days of email ease) was spotty at best. He saw my gifts encouraging me along the way. I could tell he knew his influence had peaked years before. He knew his job was now, me.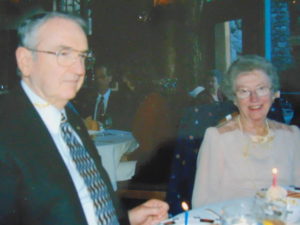 Now his wife Faye sends me the old photos, the old notes, the old contacts; everything old. Jim is in his mid-eighties. His bright mind is clouded a bit. He does not always remember. He does not always know. But then again, I bet he does. Under the layers of an overcast memory is my friend, my father, Jim.
He passed the baton long ago. His repetitious, rehearsed encouragements were never obnoxious. To me, they were threads to a rope of influence I had long held.
Three Hills, Alberta, Canada will always be etched in my mind. Jim Braley has been and continues to be my source of encouragement, an influencer I cannot reference in a footnote. He has, instead, been a personal editor in my life. I will forever cite the source: Dr. James Braley.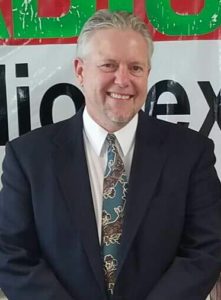 This vignette is the first of many words about Jim Braley. Mark continues to speak on behalf of Christian school education. Dr. Eckel has written curriculum which serves teachers around the world published through Purposeful Design and ACSI (Association of Christian Schools International). Mark continues to teach high school through PhD courses.