Card Companies Make a Killing Every February 14th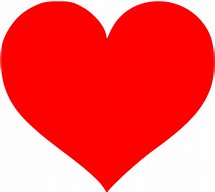 Romance novels are a billion dollar a year industry.
                                   Middle school, high school notebooks are full of "I ♥ so-and-so.,"                               until another "so-and-so" takes their place next week.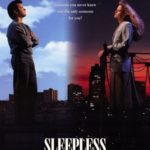 So-called "chick flicks" fill screens: Sleepless in Seattle, Ghost, and My Big, Fat, Greek Wedding.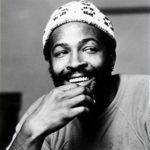 Musicians sing. Marvin Gaye and Diana Ross sang "Ain't No Mountain High Enough." Frank Sinatra crooned "Fly Me to the Moon." Faith Hill melted the airways with "The Kiss."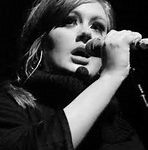 Adele's album "25" wins Best Album at the Grammys for good reason: everyone wants to be loved.
We need love. We hurt, we cry, we suffer, often alone. Emotional casualties sit in everywhere.  All around us is a psychological body count. People bleed internally from real yet unseen wounds.
Divorce, separation, failure, death, unemployment, widowhood, illness, single-parent homes, emptiness, purposelessness, deep sadness—you name it, it's here.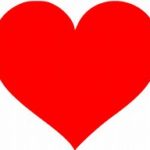 Everyone wants to be loved. We need it now and then. We need stability for the present, dependability for the future.
Did you ever wonder why there are so many love songs, movies, books?  Our emptiness is so wide and deep that our love-needs will never be filled.
But there is One Love that overcomes it all: chesed

God's Love—unconditional covenantal loyalty is found in חסך.
The Hebrew word is hard to translate because like so many Hebrew words, there are various shades of meaning. In English we translate the word as "loving kindness," "mercy," or "charity."
There are two keys to covenant loyalty. "Covenants" come in two kinds. There is a conditional ("if you do this for me, I will do this for you"). This agreement is a two-way street, the kind that is often broken on Valentine's Day.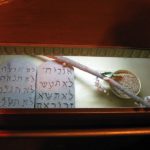 The unconditional covenant ("no matter what you do, I will do this") is the chesed of God. Hebrews believed they should mirror the attributes of God, this unconditional covenant. "Covenant" meant sacrificial giving. "Covenant people" were to care for their neighbor. Leviticus 19.18, 34 commands, "Love your neighbor as yourself" and "Love the stranger in your land."
Our view of God will be our view of others. "Loyalty" emphasizes faithfulness, staying with, not leaving, follow through, say you're going to do something—do it. Importance of chesed begins and ends with our view of God. As He cares for us, we should care for others. Be nice. Be kind. Be loyal. Be generous. Be caring. But all our "being" comes out of our love for God.
We have deep, open wounds; old, hideous scars; emptiness, a void, a deep chasm

We are loved, yet unfulfilled; loved, yet unsatisfied; loved, yet looking for more

So our love songs, chick flicks, romance novels are markers of Another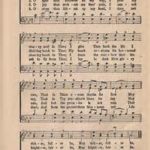 The greatest Valentine is displayed through chesed and sung in these lyrics:
O Love that wilt not let me go,
I rest my weary soul in thee;
I give thee back the life I owe,
That in thine ocean depths its flow
May richer, fuller be.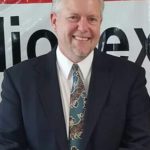 May all who read this brief essay be assured of God's Love found only in the sacrifice of Jesus. Mark is the President of The Comenius Institute.