Just in time for the holidays.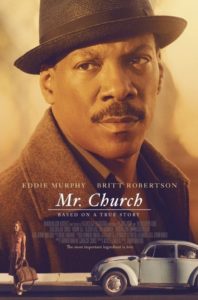 What do we look for in a holiday family movie?
Lost and found. Cooking and eating. Jazz and dance. Sickness and health. Family and joy.                 Empathy and humanity. Mothers and daughters. Acceptance and loyalty. Love and life.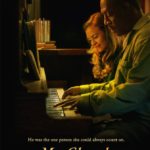 We find it all in the must-see, soon to be classic, Mr. Church. Eddie Murphy co-stars in his first dramatic role: Murphy embodies Mr. Church. A man enters the lives of a mother and daughter because of the philanthropic gesture of another. The long evolution of friendship and family slowly simmers bringing the aroma of deep care through each scene. Natascha McElhone sets the premise of motherhood, love, acceptance, and determination. Britt Robertson as the daughter allows the role to grow around her. We watch each character learn and love.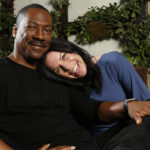 The brilliance of Mr. Church resides in the true story of a friendship. Susan McMartin tells her story through the dynamic of the movie. In a recent post ("Pinch Me Times") on her website she wrote:
We may not always know how we have affected another person's life. How one word, one action, one kiss can play a role in the trajectory of another person's journey… but it not only can it does.
As we watch McMartin's screenplay we agree with her every word.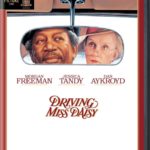 If I told you Bruce Beresford directed Mr. Church you might shrug your shoulders. But if I told you Beresford directed Tender Mercies and Driving Miss Daisy (Oscar-nominated for both) you would recognize his work, if not his name. Beresford brings a tender, guiding hand to the script, music, scenes, and actors. The beauty of excellent direction is that you don't think about it. When the movie is complete you ask, "I wonder what else he's done?" Then your response is "Ahhh."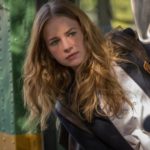 The "Ah ha" moments continue as we witness the combination of a character-driven and plot-driven film. Some will suggest Mr. Church is simply for misty-eyed viewers. No doubt, tissues should be at the ready. The storyline, however, is more curved than straight. We find ourselves in twists and turns, urging the actors toward what we think is the intended goal. We are surprised at each bend in the road; and pleasingly so. Robertson and Murphy make characters out of the character qualities of honesty, humility, generosity, and gratitude.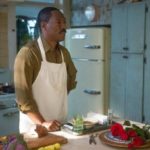 Timeless truths are wrapped in a new wardrobe. The greatness of a movie is felt when we realize we have not looked at the clock; moreover, we wish time would stand still. We find our best selves in the actors and the action of Mr. Church. We see both our failings and our successes, the things we did right and those we wish we could do over. Movies transport us to a time and place with people whom we feel we know making us look in the mirror. We long for completion. We desire to overcome. We anticipate the best. We prepare for the worst. We are—as we have been born—finite, fallen, and fragile. But when we watch a movie like Mr. Church we are enlivened to rethink the origins of goodness.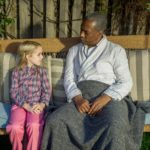 Few of us are given second chances in life. Second chances are often what we make out of the one life we have been given. This holiday season, we have a Hollywood prompt toward renewal. We know what we should do and a character like Mr. Church encourages the ethic. When I finish watching a movie which is review-worthy I am often compelled to tell others to watch what I have seen. If I could compel you to watch Mr. Church I would. I hope that the character qualities witnessed on screen will propel you to personally see what has been lost and what can be found.
Mark Eckel is an avid movie watcher. His book When the Lights Go Down: Movie Review as Christian Practice is his contribution to the wonder of film. Dr. Eckel is president of The Comenius Institute.
Picture credits: photo gallery of Mr. Church from imdb.com