American writers constructed prose and poetry on a Puritan foundation . . .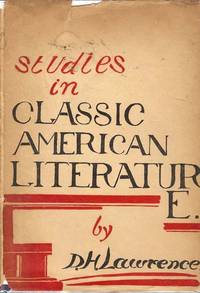 . . . but were haunted by the house they built.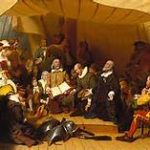 Energized by Providence and biblical injunction, migration from Europe to America had its strongest influence from committed Christians. In search of a "new world" where faith could be practiced in freedom, Plymouth Rock pilgrims brought with them a commitment to thinking Christianly about everything. Early American writing was infused with God's attributes, attributing creational phenomena to the Creator. The personal, eternal, triune God of the Bible was a general commitment of early American authors.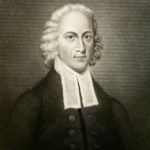 Preacher-writers such as Cotton Mather and Jonathan Edwards advanced the study of all things based on a God-centered view of life. Magnalia Christi Americana and The Christian Philosopher displayed Mather's literary prowess. Edwards, most known for his prodigious sermon output, wrote volumes on a plethora of subjects including biographies, science, theology, and philosophy. American literature has its roots in 17th and 18th century New England.
Of course, not all followed biblical thought, creating new strands in the fabric of American literature. Those who rejected the Christian faith often did so based on
(1) denial of biblical authority,

(2) abandonment of supernatural miracles,

(3) departure from salvation through Christ alone, and

(4) disavowal of original sin.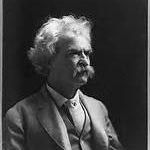 Rejection, however, does not necessarily equal defection. God may be rejected but He cannot be ignored. As in the biblical book of Esther, lack of God's mention does not equal His nonattendance. Immaterial questions of authority, meaning, and ethics pervade American literature, questions that allude to, if not cry out for, an immaterial answer. Individualism, pragmatism, traditionalism, or syncretism attempt to fill the void but cannot satisfy the vacancy. American literature is at times "godless" dealing with humans as they are—great yet broken, a vessel empty without God.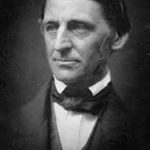 Ralph Waldo Emerson tried to fill the void with Nature, attempting to replace God with himself. "I become a transparent eye-ball . . . I am part or particle of God (On Nature) and "No law can be sacred to me but that of my nature"[1] (Self Reliance) express the essence of American literature which turned away from Christianity.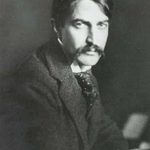 Herman Melville's estrangement from God is metaphorically marked by his masterpiece Moby Dick. Mark Twain's antipathy toward Christian viewpoints simmered throughout his early writing coming to a boil in later writing such as Letters from the Earth and The Mysterious Stranger. Jack London's Call of the Wild or short stories such as "To Build a Fire" are more blatant, relying on nothing and no one outside the natural world. Absent supernatural authority, Stephen Crane's "The Open Boat" submits to naught more than indifferent nature whose "high cold star on a winter's night" is its only communication.[2]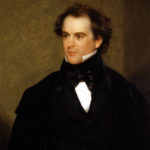 Writers who maintained a Christian viewpoint did so struggling with biblical beliefs within a fallen world. Believers' uncertainty clouded but did not cover their Christian faith in matters of justice, suffering, doubt, and evil. Christianity gives voice to literary artists who want to consider mystery, as in Flannery O'Connor's short story "Revelation," or crises of faith, as in John Updike's "Pidgeon Feathers." Nathaniel Hawthorne's "The Minister's Black Veil" describes the tortured human heart.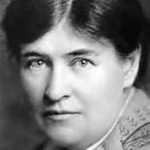 Annie Dillard is haunted by Transcendent Presence in The Pilgrim of Tinker Creek. Frederick Buechner's Godric reminds the reader of human depravity, overwhelmed by God's mercy. Katherine Paterson's Bridge to Terabithia is her response to the death of a neighbor's child within the parameters of Providence. Willa Cather's expansive view of place tells the reader geography changes us, enticing the reader to consider God's attendance everywhere. Unimpressed by scientific advance in The Professor's House, Cather places importance in "the old riddles" concerned that human conduct include the problem of sin because without it people are "impoverished."[3]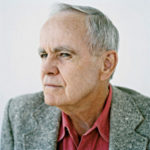 All authors ponder the great questions of life, no matter their beliefs. Marilynne Robinson's focus on the gospel in Gilead implores the reader to reflect on implications for the Christian message: "You can know a thing to death and be for all purposes completely ignorant of it."[4] American author, admitted atheist, Cormac McCarthy contemplates life and death, good and evil in books such as No Country for Old Men and The Road. Everyone confronts evil as "a true thing" as he posits through the voice of a Mexican prisoner in All the Pretty Horses
Americans have ideas that are not so practical. They think that there are good things and bad things. They are very superstitious, you know . . . It is the superstition of a godless people . . . There can be in a man some evil. But we don't think it is his own evil. Where did he get it? How did he come to claim it? No. Evil is a true thing in Mexico. It goes about on its own legs. Maybe some day it will come to visit you. Maybe it already has.[5]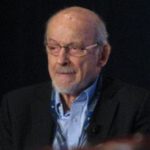 Perhaps E. L. Doctorow's City of God summarizes the ultimate issue for the searcher: "That the universe, including our consciousness of it, would come into being by some fluke happenstance, that this dark universe of incalculable magnitude has been accidentally self-generated . . . is even more absurd than the idea of a creator."[6]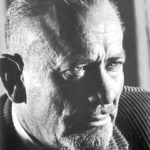 East of Eden, John Steinbeck's master work, might best portray Christianity's impact on American literature. "Choice," timshel in Hebrew, provides the crux of the story. Steinbeck concludes "thou mayest" as the decision that all people face between good and evil, right and wrong, righteousness and rebellion; whether one will go the way of Cain or the way of Abel.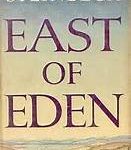 The tension found in East of Eden is the tension everyone finds in themselves. Steinbeck, though not a Christian, felt the pressure of timshel through his grandparents who were Christian missionaries. The Christian message is honest with human choice in American literature. The literary preference between following the Christian God or not can be understood by an American use of terms: one either accepts the Puritan ethos or rejects it as "puritanical."
"Christianity in American Literature"© is one of 22 articles included in the forthcoming History of Christianity in the United States (Rowman & Littlefield) by Dr. Mark Eckel, president of The Comenius Institute.
References and Resources
Brown, W. Dale. Of Fiction and Faith: Twelve American Writers Talk about Their Vision and Work. Grand Rapids, MI: Eerdmans, 1997.
Cowen, Louise and Os Guinness, eds. Invitation to the Classics: A Guide to Books You've Always Wanted to Read. Grand Rapids, MI: Baker, 2006.
Davis, Jeffry C. and Philip G. Ryken. Liberal Arts for the Christian Life. Wheaton, IL: Crossway, 2012.
Eckel, Mark and Tyler Eckel, "Author Without Authority: Stephen Crane's Belief within The Red Badge of Courage and 'The Open Boat,'" Intégrité, Spring, 2013 (12:1), 32-41.
Kazin, Alfred. God and the American Writer. New York, NY: Knopf, 1997.
Larsen, David L. The Company of the Creative: A Christian Reader's Guide to Great Literature and Its Themes. Grand Rapids, MI: Kregel Publications, 1999.
Lockerbie, D. Bruce. Dismissing God: Modern Writers' Struggle Against Religion. Grand Rapids, MI: Eerdmans, 1998.
Luccock, Halford E. and Frances Brentano, eds. The Questing Spirit: Religion in the Literature of Our Time. New York, NY: Coward-McCann, Inc. 1947.
Lundin, Roger. From Nature to Experience: The American Search for Cultural Authority. Lanham, MD: Rowman & Littlefield, 2005.
Tippens, Darryl, Stephen Weathers, Jeanne Murray Walker, eds. Shadow & Light: Literature and the Life of Faith. Abilene, TX: Abilene Christian University, 2005.
[1] Ralph Waldo Emerson. Ralph Waldo Emerson: Selected Essays, Lectures and Poems. New York, NY: Random House, 2006, pp. 18, 153.
[2] Stephen Crane. The Open Boat: And Other Tales of Adventure. New York, NY: Doubleday & McClure Company, 1898, p. 45.
[3] Willa Cather. The Professor's House. Lincoln, NE: University of Nebraska Press, 2002, p. 68.
[4] Marilynne Robinson. Gilead. New York, NY: MacMillan Publishers, 2005, 6.
[5] Cormac McCarthy. All the Pretty Horses: Book 1 of The Border Trilogy. New York, NY: Knopf Doubleday Publishing, 2010, p. 194.
[6] E. L. Doctorow. The City of God. Waterville, ME: Thorndike Press, 2000, p. 47.