The Joy of Teaching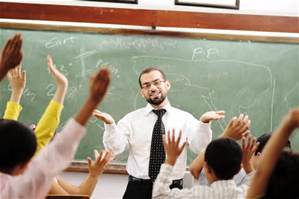 "We are so glad you are teaching here this year," the mothers said in unison.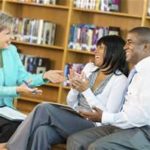 In my thirty plus years of teaching I have not been as welcomed as I have been this week at The Masters Study. I am honored to work with families who dedicate themselves to the task of education.
"I first heard you teach when I was a freshman in high school," he began. "Since then, I couldn't wait to be a senior so I could be in your class."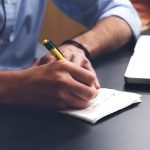 Anyone who knows high school students knows that such a statement is lunar-eclipse rare. I was gratified to know a young man would both anticipate and then communicate such a claim.
"Thank you for giving us the freedom to think for ourselves," she said. "Adults often want us to think the way they do. I'm glad to be in a class where I can question without fear, even if I might disagree."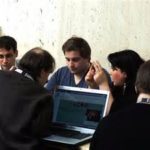 Our class is based on a Socratic style of questioning and open discussion. I was thrilled to see the excitement students' eyes, to hear the passion in students' voices.
"I can't believe how fast this three hour class went today," she declared. "I am usually checking the clock throughout the morning. Today, I didn't look once!"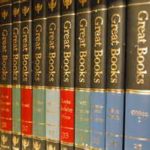 Flipping the classroom, I ask students to read content prior to our classroom experience. I was pleased to know that the energy in our classroom participation eliminated clock-watching.
"It is so refreshing to hear other peoples' points of view," he stated. "Allowing us to discuss ideas together broadens the way we think."
Teenagers, I have said for years, are some of the most brilliant people I know. I was enlivened to see the energetic responses delivered not just to me as professor but to every learner.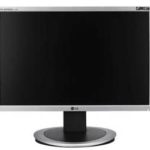 "You can make a video, create an NPR-style audio report, write a short story, or draw a graphic novel. The list is endless." I was explaining the final practicum assignment for the class.
The students laughed. I asked why they chuckled. One young man explained, "Your list of projects just described every single person in this class!" I was thrilled to know that a school project created so much excitement.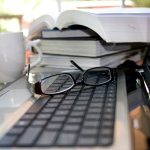 "What will you take away from class today?" I asked. The period was almost over.
A number of students offered their perspectives. One young man reflected, "I will never forget when you said 'Humility is the essence of knowledge.' That will stay with me a long time."
Pride is a problem for us all, no matter our vocation. I am humbled by students every class hour. Humbled to know that they listen, they imbibe ideas, they participate in their own learning.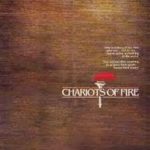 I'll always remember Chariots of Fire and that famous line, "God made me fast.  And when I run, I feel His pleasure."  Eric Liddell's statement was true again for me this week as I returned to the classroom.  When I teach, I feel His pleasure.
Teaching brings me joy.
Yesterday, every student thanked me for teaching as they left the classroom. There is a first time for everything. Mark teaches world and Gothic literature courses. Dr. Mark Eckel is president of The Comenius Institute.