My Tribute to Coach Pat Summit, by Coach Cheri Smith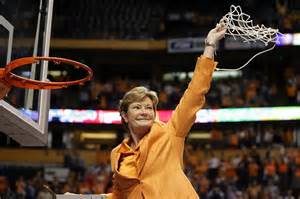 Any who have ever played on one of my teams probably knew that I am a huge Pat Summit fan.  And I found myself grieving at the news of her death.
Grieving because her home-going is a huge loss to her family, her friends, her colleagues, her players, the game of women's basketball.  And in some odd way – a huge loss for me, personally.  I didn't know her, never met her.  Only sat in the stands and watched her Lady Vols in action a couple of times.  I was just a fan!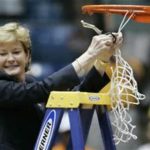 It's true, I liked Pat Summit because she was a winner.  I like picking winners.  And I liked being able to rag on UConn fans and others before they learned how to beat the Lady Vols.
But that was just for fun.  The real respect was for the rest of what she was.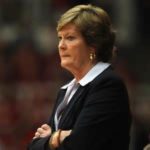 I liked Pat Summit because she was tough. She held the standards high for her players and never let up in her pursuit of excellence.  I liked the steely stare she offered when performance was lacking – whether her players or the officials, it didn't matter.  They were going to feel her eyes burn through them.  (How happy I was to be on this side of the TV screen and never the recipient of "the look.")
I liked Pat Summit because she was committed for the long haul. Yep, she was committed to women's basketball – from its infancy to seeing it grow and gain respect and competitiveness over the decades she was in it.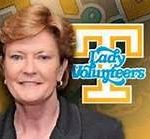 And yep, she was committed to her university. How many college coaches begin their career at a school when 22 years old – and are still at the same job, the same school at 60?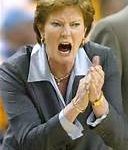 And look at her commitment to her players.  Read her books and hear her tell their stories.  Listen to them tell their stories.  The mark of all great coaches is they know it's about the players, not about themselves.  For Pat Summit, it was about the players; they were her students, they were her kids.  She knew God made her for this – to be their coach, their teacher, their mentor, in some cases, their mom.  And she was committed to it.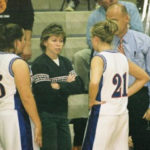 I doubt that Coach Summit knew how much she had influenced this young coach in a small Midwest high school, how that coach would try to pursue excellence for herself, her players and their program – no steely glare, but known to break a clipboard or two; how that coach would try to preach commitment and perseverance – when championships were elusive or seemingly reserved for volleyball teams; or how that coach would pray that her players would know that they were what mattered, that their learning and becoming and seeing the Truth in it all is what made this young coach tick – maybe even more so, as the young coach became the old one.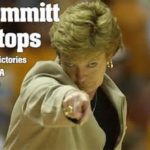 On the other hand, maybe Pat did know because she understood the importance of legacy and influence.  It was one of the themes you could see in her coaching, read in her books and hear in her challenges to her players.  We all have been given something – and we all have something to give.  Her upbringing in rural Tennessee included a heritage of faith. She knew she had been blessed with that heritage.  Her life was a testimony that to be blessed is a call to be a blessing…as far as your influence might be felt. 
My grieving, I think, was for the end of an era. But I have been reminded that via God's grand design, it does not end.  The baton has simply been passed.
Rest in peace, Coach Summit.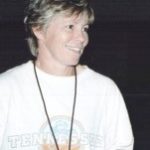 Cheri Smith taught alongside me for ten years. I watched her coach. There will never be another "Pat" just as there will never be another "Cheri." We pass the baton. Indeed. But Cheri's person, life, and legacy left a mark on the lives of those she touched which can never be replicated. Cheri's unparalleled tribute bears the hallmark of gratitude, esteem, care, love, and grace. These and many other characteristics–including those Cheri taught on the court or in class–we celebrate in her. We pause to stand with Cheri in this moment, heads bowed in respectful remembrance, anticipating The Day. And I imagine Pat will be waiting on the ladder anxious to cut some cord, a victor along with Cheri (1 Cor 15.57). -Mark Eckel