Do good, do good, do good (Titus 3. 1, 8, 14)
We do not need good works FOR our salvation
but we do need good works to SHOW our salvation (Titus 3.5-8).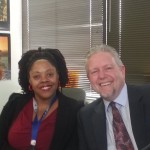 It all started when one of my board members – Janel Williams – connected with a friend who invited us to the Jumbo Love Show: the signature program of Harold HB Bell.  Harold has the pulse of the city-changers of Indianapolis. HB is committed to connecting people who can join with each other to promote, empower, and do good in this community. Janel joined me on our first show to discuss The Comenius Institute. Our longstanding friendship has been a boon to our study center.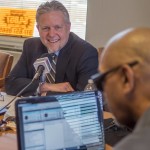 Each week on Warp&Woof Radio, Wednesday from 10 to noon, I invite guests to join us showing what good works Christians are doing in Indianapolis. I am interested in everyone's vocation, their passion exhibited through their God-given gifts to serve our community.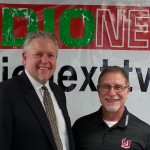 Tim Alghrim, a wrestling coach from Jefferson High School in Lafayette, explained the importance of spending time with young people, explaining life, on the wrestling mat and in the city. Tim's organization Vision for Youth trains youth workers around the United States.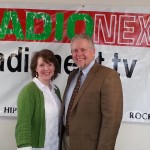 Cindy Brumbarger graced our presence in our second program discussing the power and impact of homeschooling in the lives of students through The Masters Study. Education begins on the inside of a person, Cindy believes, noting that internal change makes possible external results.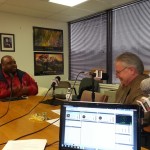 Demico Southern gave us his time to discuss the importance and power of family. Demico's commitment to inter-generational living and loving brought joy and laughter to our listening audience.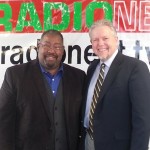 Pastor Bryan Hudson spent an hour transforming our thinking about technology, the impact of mentoring on young people, and the influence of pastoral ministry in the same church for decades. Bryan's work in Indianapolis is helping to create a new generation of Christian entrepreneurs.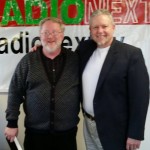 Pastor Jim Strietelmeier has lived and pastored on 10th Street at Neighborhood Fellowship for 20 years. Jim's Christian commitment to the poor is a testimony to us all; his great stories about ministering in Indianapolis are both encouragement and exhortation.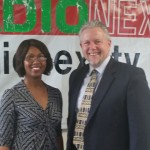 Dountonia Batts formed the non-profit NOT GUILTY! to help protect those who cannot protect themselves in courts of law. Dountonia's moving stories of both abuse and redemption explain the needs and solutions are ultimately found in Christ.
Upcoming guests from the end of March through the beginning of May include:
Dija Henry, actress and screenwriter
Christopher Mann, entrepreneur and communications expert
Joanna Taft, founder of Harrison Center for the Arts and Herron High School
Kevin Russell, "Agent of Redemption" in DOC's new faith-based program
Lori Borgman, syndicated writer, author of The Death of Common Sense
Pastor Nathaniel Hankerson, discussing the history of Indianapolis jazz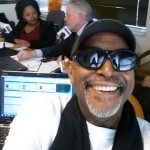 If you know of Christians who are doing good in Indianapolis–if you would like to support-sponsor our non-profit radio program–let me know (eckel1957@gmail.com). We would like to encourage our community by interviewing those who practice the Christian command to "do good" (Titus 3.1, 8, 14).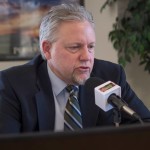 Dr. Mark Eckel is president of The Comenius Institute, helping to bridge the transition from high school to college for young people who desire a Christian connection to their studies. Listen to Warp&Woof Radio on Wednesdays, 10 to noon EST at RadioNext.tv on the Cool Groove site.