She cried uncontrollably.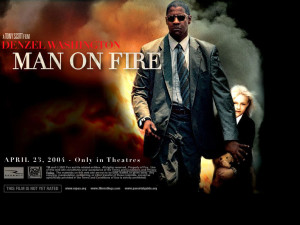 My daughter Chelsea's response to Man on Fire is the proper response to a Denzel Washington film.
The viewer is not simply invited to watch a story, we live the story with Denzel.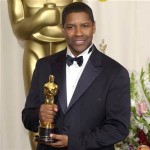 Denzel's acting embodies the characters he plays on screen. He makes us, the audience, feel the pain, loss, bravado, exaltation, or ruination of any role. Who would know that the man in Malcolm X was not Malcolm X? Justice erupts through Washington's roles in Cry Freedom, A Soldier's Story, Philadelphia, or John Q. He can play the righteous cop in The Bone Collector or the unrighteous-righteous con in American Gangster. Unflinching pride emanates from the screen in Glory. Broken glory is everywhere present in Flight. Training Day warns that personal glory shows–in Denzel's words–that "the wages of sin is death."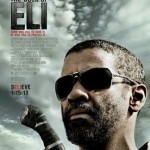 For myself personally, I watch Denzel's movies again and again because Denzel makes me feel like a man. Who would not want the opportunity to save the day in Unstoppable?! The Equalizer portrays a former CIA agent who wants to live a simple life but must use his skills to serve justice. The Great Debaters emulates a teacher who inspires. Safe House shows the lengths to which a person must go to stop corruption. The Book of Eli exhibits a guardian of The Word.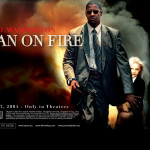 Man on Fire, in my mind, arrays the finest of both Denzel's acting as well as the message of his life: sacrifice for another is the ultimate victory. Creasy is a forlorn, worn instrument of espionage who is looking for a place of rest. He finds hope in body guarding a little girl whose father has unintentionally put her in harm's way. Denzel's character must decide if he will find his strength in a bottle of whiskey or The Bible, a fight, once seen on screen, is forever etched in our minds. Creasy kills to protect, serve, and ultimately to sacrifice; a necessary response to unremitting depravity.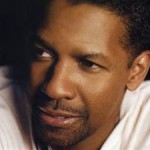 Denzel Washington is the son of a Pentecostal pastor, the husband of one woman for over 30 years, and an active member of his church. Strength and resolve in acting find their roots in Washington's family, marriage, and church: three biblical institutions.
Hollywood's institution, on the other hand, can think itself more important than it is. Self-congratulatory award shows, which seem to multiply by the year, are enough to make this or any movie reviewer shake their head.
But then, there are times, when Tinsel Town does it right.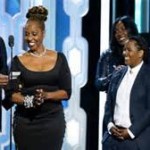 Sunday night, the Golden Globe Awards, was one of those nights. Denzel Washington rightly received the Cecile B. DeMille lifetime achievement award.
Denzel. There are few names from Hollywood which bring my face to an immediate smile.
Denzel. There are few movies I watch over and over and over again.
Denzel. There are few actors whose personal lives I admire.
Denzel. There are few stories which cause my eyes to fill with tears.
Denzel. There are few men who claim The Name whose life speaks The Name without a word being spoken.
Denzel.
Thanks goes to my sister Jan who alerted me to the Golden Globe speech by Tom Hanks. Dr. Mark Eckel's book When the Lights Go Down highlights movie review as Christian practice. Denzel's name appears there as well.