There are two sides to every coin but only one counts.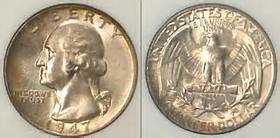 We don't like making decisions by the flip of a coin but there are two sides to every coin.
Confronted by two sides, two words, two prophesies, two approaches, Judah and its leadership pondered how to respond between Jeremiah's message and that of the false prophets. We find the same type of response in the New Testament. Sanhedrin trying to determine how to treat Peter and John. Romans trying to understand the issues surrounding Paul's arrest. Jesus' trial including the cries of leaders holding trumped-up charges and a flummoxed Roman magistrate who just wanted to tamp down any uprising.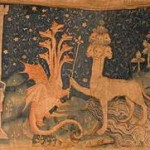 Will we ever learn? One of the reasons for suffering is that charlatans bring a message which is against God's Word, the wrong side of the coin.
In Jeremiah's day false prophets countermanded Jeremiah's prophecy of coming destruction saying everything was going to be alright. Saying they spoke for God these false prophets spread false hope, false security of peace and prosperity. (Jeremiah 14.11-16, 23.9-40, 28.1-17). False prophecy, worship, and direction bring the problem of false hope. Personal peace and affluence will not be sustained when the end comes (5.31, 9.13, 10.13, 22).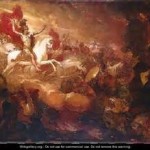 Those who falsely lead God's people astray are a perversion. False teaching from false prophets is compared to "My Word" over and over again (Jeremiah 23.16, 17, 18, 22, 28, 29, 30, 36, 38).
Now imagine that you were not only told about the impending end of your country but that you had to live through it too: for forty years. You began your prophetic days under the care of a good king but the last half of your life you were persecuted for the words you said by bad kings. Now think about speaking and writing words that few listened to or obeyed. Knowing that you had been told your life had been driven by disaster, danger, defeat, and impending death for the nation, how would you respond?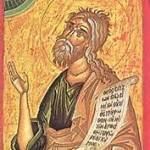 Jeremiah responded with perseverance. Jeremiah is the picture of courage. Jeremiah is rock-hard, tough, part of God's Special Forces. The book which bears his name is testimony to Jeremiah's longsuffering pursuit of truth captured on parchment. When people guessed who Jesus was, some thought He might be Jeremiah (Matthew 16.14). Jeremiah did not get to see the future, but his prophecy came true about Jesus (Matthew 2.17).
How do we respond when given bad news, the worst news, life-changing news? Now consider how should we respond if the news is that our suffering will go on for years, for decades? You also find out that good fortune for the future of your beloved place and people is something you will never see; what do you say to that?
Jeremiah's life is a testimony of perseverance through decades of promised struggle which would never end in his lifetime. Like the prophets of old, we persevere toward a country we cannot see, a time we cannot imagine, but with the assurance of God's Word that we can depend upon (Hebrews 11.13-16).
Those who suffer depend on God's Word. Human words disappoint.
There are two sides to every coin, but there is only one side that counts.
Dr. Mark Eckel's contribution to Joni and Friends' Beyond Suffering Bible (Tyndale, 2016) will be through the books of Jeremiah and Leviticus. Mark is president of The Comenius Institute and has just finished teaching a semester course on "suffering" at Crossroads Community Church, Fishers, Indiana.