There can be no peace without justice.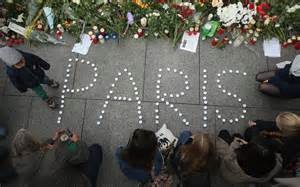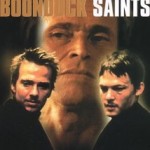 At the beginning of Boondock Saints, two young men are praying in church.  During the service they walk the middle aisle to kiss the feet of the crucified Jesus' statue.  The Catholic priest tells the story of Kitty Genovese who, in 1964, was stabbed to death as neighbors stood by doing nothing as she called for help. As the two Irishmen leave the auditorium, the Catholic priest is heard to say, "There is another kind of evil we should fear most and that is the indifference of good men."  As they exit the building one says to the other, "I do believe the monsignor gets it."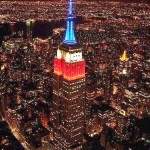 How should we think about the terrorist attack in Paris? Peace is what we desire but peace does not come out of mid-air. There is no justice without a standard, that is, righteousness.  Justice then forms the basis for peace and finally peace establishes hope.
We look for justice in life, knowing as Christians that ethics will be judged in the afterlife.  While we're concerned for what happens "now," we rest in the fact that ultimate justice will not take place until "then" (Psalm 73).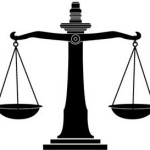 But for now, Proverbs 28 and 29 give instruction on ruling with justice and what happens when unjust authorities thrive.  
Proverbs 28:3 "A ruler who oppresses the poor is like a driving rain that leaves no crops."

Proverbs 28:12 "When the righteous triumph, there is great elation; but when the wicked rise to power, men go into hiding."

Proverbs 28:28 "When the wicked rise to power, people go into hiding;

but when the wicked perish, the righteous thrive."

Proverbs 29:4 "

By justice a king gives a country stability

, but one who is greedy for bribes tears it down."

Proverbs 29:7 "The righteous care about justice for the poor, but the wicked have no such concern."

Proverbs 29:12 "If a ruler listens to lies, all his officials become wicked."

Proverbs 29:14 "

If a king judges the poor with fairness

, his throne will always be secure."

Proverbs 29:18 "Where there is no revelation, the people cast off restraint; but blessed is he who keeps the law."

Proverbs 29:26 "Many seek an audience with a ruler, but it is from the Lord That man gets justice."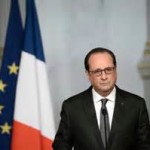 So we stand with France's president Francois Hollande who said this week France would "strike back without mercy." 
"France is at war. But we're not engaged in a war of civilizations, because these assassins do not represent any. We are in a war against jihadist terrorism which is threatening the whole world."
I would personally love to live in a world of peace "now" but I know I will need to wait until "then" for true peace. Until "then" there must be justice "now." No desire for peace, no peaceable spirit, no peace marches, no peace signs will stop evil men.
Evil men will only be stopped when good men do something.
Dr. Mark Eckel. Much of the text above appears in what I wrote in 2006 for the teen curriculum "Rewired" in collaboration with Chuck Colson and Wilberforce Institute (Lesson #7 "Payback").