No one thinks Ned Yost is a "big dope" anymore.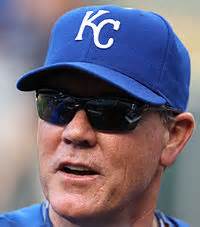 Sunday night the Kansas City Royals won the World Series. I do not follow baseball closely but I follow leaders. The Kansas City manager Ned Yost stood out in my reading one month ago in a New York Times article . He is a leader who sees the future in his players.
I hope you find connections to your leadership, your vocation, by practicing what I and others call "anticipatory leadership." Being able to see what is around the next corner, over the next hill, is imperative for visionary leaders.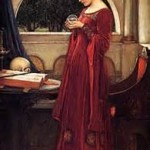 No. I'm not talking about "crystal balls."
Characteristics of anticipatory leaders are real. Enter Ned Yost.  Read this quote from Bruce Schonfeld's New York Times article to get a sense of Yost's leadership.
Trust — or naïveté, as some would call it — informs Yost's relations with his team. He's criticized because his players bunt and steal excessively, risking outs in a misguided attempt to move runners up a base. Statistics indicate that this strategy, depending on the situation, can decrease the likelihood that the Royals will score multiple runs that inning. But most of those decisions, it turns out, aren't made by Yost. Perhaps alone among big-league managers, he allows his players to run and bunt on their own. The few games that such ill-considered tactics might cost during a season, he has decided, are more than mitigated by a lack of inhibition that will encourage looser, more productive play. ''He allows us to be ourselves, on and off the field,'' says Lorenzo Cain, the center fielder. ''And we have a blast doing it. We laugh together, have a great time. The chemistry on this team is amazing. That reflects on a manager. And it matters.''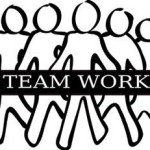 Wouldn't you want to be on a team like that??!!
Here are a few principles of anticipatory leaders along with questions to ask yourself as a leader.
1, Do You Care for Your People?  A good number of players who play for Yost were castoffs from other teams or guys who seemed to be on the downward trajectory of their careers. Are you close enough to see the character of people? Do you understand their hopes and dreams? Do you look past what others consider faults or failures and develop futures instead? Yost again:
''I love these guys, I really love them. You have to, in order to understand them. And you have to understand them in order to manage them. If you understand their backgrounds, why they are the way they are, you can understand what motivates them.''
2. Do You Allow Your People Room?  In a game, sometimes the players know better than the coach what should be done. Do you trust your people? Is there a sense among the workforce that if they make a mistake it won't be held against them?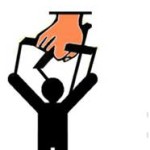 3. Do You Encourage Focus? One episode in Yost's leadership included not saying anything to his players as they were going out to a bar, then a casino after a game. He didn't say anything to his players because he knew they wanted the same thing: to win. Are you so stringent with your workers that they have no freedom? Do you have to micromanage every aspect of your peoples' lives? Do you let people be people since they are already committed to your mission?
4. Do You Enjoy Life? Are you developing a place where people LOVE to come to work? Do you relieve the stress of labor with laughter? Do you smile, encourage, pat-on-the-back, lift-up, or revel in the accomplishments of those who work with you?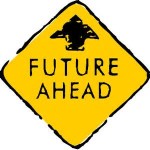 5. Do You Forget Yesterday?  What is past, is past. Do you believe in looking backwards or forwards? Do you believe that failure or future should motivate people?  One of Yost's players put it this way:
''You pick up clues from the manager. If he's worried, you need to be worried. Here, you have the freedom to think that whatever happened yesterday doesn't matter.''
Ned Yost sets the example of anticipatory leadership, leadership that sees the future through people.
One month ago Schonfeld wrote an article about Ned Yost, manager of the 2015 World Series Champion Kansas City Royals.
It seems anticipatory leadership is possible everywhere.
Congratulations to the Kansas City Royals on their World Series title. Dr. Mark Eckel teaches principles of leadership–including anticipation–to his students at various institutions including Capital Seminary & Graduate School. Late in the day I learned of the architect of the KC turn around. Here is an article from The Gospel Coalition that explains Dayton Moore's approach.
All quotations are taken from the New York Times hyperlinked article above. Visuals are from Wikipedia and free clip art sites.