Submission is a role taken for ordered benefit.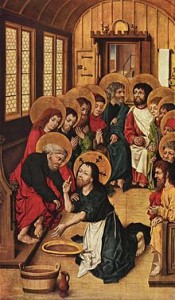 Each person in The Trinity fulfills a role, working for a common goal, setting the standard for mutual submission (for example, in salvation, Eph 1:3-14). Goals indicate an order; order necessitates authority. Submission assumes an authority. Humans have been given both authority to rule and authorities to rule them.
Biblical Theology of Submission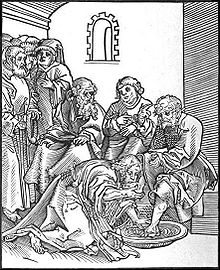 God created creation with authority; light was given to govern, order, and define time (Gen 1:14-19). "Subdue and have domination" before sin (Gen. 1:28) indicated ordered, beneficent human conservation and management, production from and protection of creation (Gen 2:5, 8, 15). By naming the animals (Gen 2:19) humans were following The Creator's lead (Genesis 1:5, 8, 10).  Adam had been given jurisdiction over the creation with a directive to rule.  "Naming" required direct, relational rule: time spent to learn the nature of the thing being studied. Naming displayed classification rules: the basis for describing language, art, or science.
Coercion (Num. 32:22, 29) and slavery (Jer. 34:11, 16) corrupted order and rule after sin (Gen 3:17-19). Pollution and unwise resource usage suggest that at times human selfishness and manipulation of power pervert the intention of creation from "use" into "abuse" (2 Chr 36:20-21; compare Ho 2:8 with 9:16). God's active intervention for redemption is necessary: "He will subdue our iniquities" (Mic 7:10).
Jesus' submission was required to subdue sin (Ph 2:5-8; Heb 9: 26). Jesus' sacrifice was submission to His role (Matt 26:39, 42). Submission is a role taken for ordered benefit: Jesus reinstitutes the original intention for humanity's rule (Gen 1:28; Ps 8:5; Eph 1:22). Because of God's creational order, government is given for human good (Rom 13:1-7; 1 Pet 2:13-17), men bear first responsibility at home (Eph 5:22-25; 1 Pe 3:1-7), and younger should be subject to those older (1 Pet 5:5). Submission was expected to be given to those who had become servants to The Church (1 Co 16:16). Mutual submission, each person to another, was charged (Eph 5:21). Ultimately, any person who placed themselves under the authority of another was obeying God (1 Pe 1:2, 14, 22). Proper submission is fulfilled in relationship with others who all live under God's ordained order, albeit, in a broken world (1 Pe 3:8-12).
Biblical Philosophy of Submission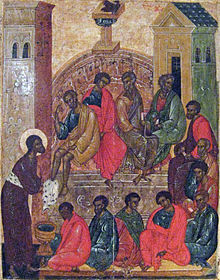 Living under order indicates there is a need for organizational structure in local church polity. Paul left Titus in Crete (1:5) to "straighten out what was left unfinished" by "appointing elders" with clear "direction." The first injunction was to put in order something in addition to what Paul had begun. Elders were to be set down, established, arranged not in the sense of ordination but of authoritative election (Acts 14:23) and planned selection (Acts 20:13).
The work of The Church should be collaborative as it is found in the recurrent phrase "fellow worker." Over and over again the concept of operating in tandem, partnership, working together, co-submission, accountability, and shared vision was key in "the work" where status was not the point (1 Co 16:3-4, 12, 15-18, 21; 2 Co 8:16-24; Eph 6:21-22; Col 4:7-17; 1 Thess 2:17-3:10; 3 Jn 8). Cooperation was crucial in confederation with fellow mates (the way the term was utilized in the currency of the day).  Epaphras, for example, has an undesignated responsibility but is "vouched for" by Paul who adds the man "is working hard" for the Colossians (4:12-13). The New Testament suggests clear order with interrelated responsibilities.  Commitment to the common goals and tasks of doing "everything you can to help" with the general command that "our people must learn to devote themselves to doing what is good" (Titus 3:13-14).
Christian Practice of Submission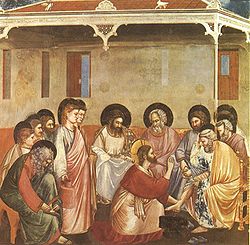 Since humans are given jurisdiction of this world by God, exercise of management may require active force.  Students will need to memorize spelling words, syntactical rules will be enforced on essays, incomplete assignments will be penalized, clear directions will give latitude and a means of evaluation, mathematical processes will be unqualified, and scientific equations will maintain consistent outcomes.  In short, expectation and compliance to order will be mandated throughout the educational process.  Teachers and students have responsibility to "subdue" their subjects.  "Ruling" instructional disciplines—bringing them under active human control—is God's intention.
Christians should live in submission to authorities God has established.  Leaders should be respected (1 The 5:11-12; Heb 13:17). Others should be honored (1 Co 16:15-18; Col 4:7-15). Since human time is "in God's hands" (Ps 31:15), time should be stewarded as opportunity (Eph 5:16) because of its brevity (Ps 90:12; Jas 4:14-17), and one's inability to see tomorrow (Pro 27:1). Since everything belongs to God (Lev 25:23; Ps 24:1) property should be used for others' benefit (Acts 2:44; 4:32-37). Christians reclaim the need to prudently manage and conserve everything—time, money, possessions, abilities—because they are responsible to rule.  Christians also acknowledge that they obey Heaven's authority and authorities given by Heaven to earth.
"Submission" © is one of 17 articles included in The Encyclopedia of Christian Education, Rowman & Littlefield, April, 2015 by Dr. Mark Eckel, Professor of Leadership, Education & Discipleship at Capital Seminary & Graduate School. 
Other Helps
Gene A. Getz, Building Up One Another, 3rd ed., (Colorado Springs, David C. Cook, 2002).
Thomas S. Jones and Steve Brown, Transformational Relationships in the Body of Christ, (Spring Hill, TN, DPI Books, 2008).
Picture credits: http://en.wikipedia.org/wiki/Foot_washing