You load sixteen tons, what do you get
Another day older and deeper in debt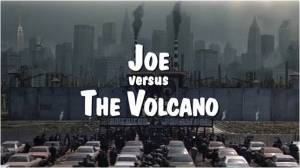 Saint Peter don't you call me 'cause I can't go
I owe my soul to the company store
"Sixteen Tons," Tennessee Ernie Ford
The opening scene of Joe versus the Volcano is one of the saddest portrayals of daily work ever produced on film.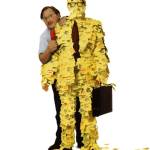 Work was and is given by God for human good (Part One) where we bear responsibility for our workplace (Part Two).
But we all know that sometimes we have to say, "Work stinks!"
We have no one to blame but ourselves. Why?
"Cursed is the ground because of you" (Gen 3:17). "You"—repeated 14 times in 3:9-19 — have no one to blame but yourself.
"From  it you were taken." [1]  The very first consequence of sin on work is that what was created for human benefit — the ground, 2:5 — now works against us. Notice:
"Through painful toil you will eat of it" (3:17). Pain and hardship accompany "labor" —same word used for childbirth (3:15). [2] 

Resistance, recalcitrance.  Earth will give up a harvest grudgingly.

"Eating" 5 times in three verses—the consequence of sin's action (eating the fruit).

"All the days of your life" No end in sight: duration of toil from birth to death.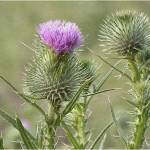 Work stinks! "The earth will produce thorns and thistles for you." The idea is that someone or something had to prompt the growth; thorns and thistles were now prompted to grow by human sin.
"Thorns" comes from the Hebrew verb meaning loathing, repulsion, something odious, or contemptible; "this stinks."
Work stinks!
"Thistles" comes from the Hebrew verb for trampling, treading, dominating.  The only other time these words are used is in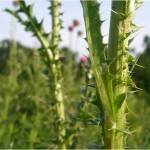 judgment (Hosea 10:8)—thorns and thistles are overrunning or overgrowing everything.
"And you will eat the plants of the field" (3:18) suggests back-breaking work. Eden was easy [3]: one picks from fruit trees standing up. Outside Eden meant digging, standing up, bending over, over and over. No wonder we cry, "Oh, my aching back!"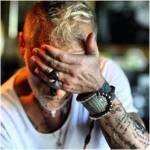 "By the sweat of your brow you will eat" (3:19). "Sweat" is close to another Hebrew word meaning "stench" or "a foul odor."
Work stinks! For now, we can ask these working questions: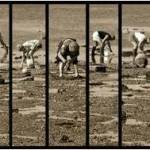 How do we show appreciation

for institutions—though fraught with sin—which maintain a structure and organization of life which we can count on?

Why do we tend to point at

certain areas, ideas, people, functions, or structures as out of bounds for Christians when they are part of the created order?

What if my job is monotonous

, boring, tedious, a drudgery? What if my job not fulfilling, not my gifting, not suiting me?

The questions to ask

: Who has God made me? Where has God placed me? When has God allowed me to live? What has God given me to do?

How can my attitude be changed

about work instead of trying to change my work?
NEXT WEEK: A reason to hope.
Mark has been teaching the phrase "vocation IS ministry" since teaching teenagers in high school. All vocations are important for the believer because God has given understanding of His world through those vocations (Is 28:23-29). Dr. Mark Eckel now shares these insights with students at Capital Seminary & Graduate School. Entries here over the next weeks are based on an adult class Mark's pastors asked him to teach at Crossroads Community Church, Fishers, IN.
[1] Job 4:19; 10:19; 34:15; Ps 103:4; 104:29; Ecc 3:20; 12:7
[2] Anguish; Gen 6:6; 45:5; 1 Sam 19:3; Ecc 10:9
[3] Genesis 2:9, 16; 3:2