I [Brian] used to think that Jesus was just for white people.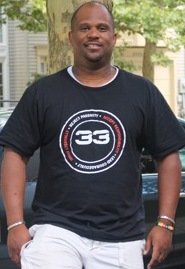 "Place your hands on the wheel."
I had just come out of the 7-11 convenience store.  I lived in Prince George's County, a county with predominantly black residents in Maryland, but I was just across the Montgomery County line, a county with predominantly white residents.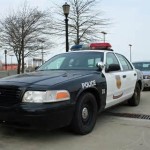 "License and registration!"  "For what?" I replied, echoing the hostility that had been projected at me by the two white police officers that were now on either side of my car.  "Are you getting smart, son?!  I said, 'license and registration!'"  Now two more Montgomery County police cruisers pulled behind their comrades. They were white also.
Reluctantly, I handed over my license and registration to the officer.  "Why do you need my license, I just came out of the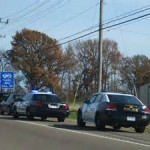 store."  I received no reply, just a snide look and menacing grin. I seemed to fit the description and profile of the person he was after.  What description and profile?  The one that read: "young black male approximately six feet tall, 18-25 years old, seen in "the vicinity.'"  Fitting this description produced reasonable cause to stop anyone for any crime in any county in any city in any state in the country.  This was the summer of 1989.  Not much has changed, except maybe the expansion of the age range.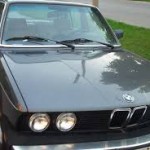 After several minutes (surely they called the plates into headquarters) the officer approached my window and said, "Who's car is this?"  "My father's," I replied.  It was a 1985 528e steel blue BMW.  "When I was sixteen I never drove a BMW" the officer said.
"Well, maybe that's because you didn't have my father," I replied to the officer's statement. "You can go" was all he said. I noticed what looked like a rosary hanging from the cruiser's rear view mirror. I thought to myself, "This is why I won't follow a white Jesus.  Jesus is for white people."
I thought Jesus was for white people until I read the Scriptures.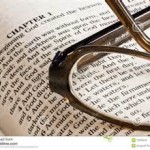 "For the LORD your God is God of gods and Lord of lords, the great, the mighty, and the awesome God,
who is not partial and takes no bribe" (Deut 10.17, Rom 2.11)
"The LORD has made known His salvation; He has revealed His righteousness in the sight of the nations.
All the ends of the earth have seen the salvation of our God" (Ps 98.2-3)
"There will be one flock, one Shepherd" (John 10.16)
"As in one body we have many members, so we, though many, are one body in Christ" (Rom 12.4-5)
"Because there is one bread, we who are many are one body, for we all partake of the one bread" (1 Co 10.17)
"There is neither Jew nor Greek, there is neither slave nor free, there is neither male nor female, for you are all one in Christ Jesus" (Gal 3.28)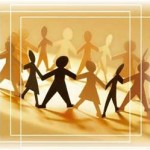 Ethnicities, classes, and genders are one in Christ.
Oneness should glorify God. Oneness does not come from diversity but from unity.
A former student called me [Mark] one day. She was going to be married. Her desire was that I perform the ceremony. After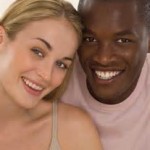 exchanging pleasantries and securing the date there was a long pause on the other end of the line. She questioned, "Do you think it matters if I am marrying a black man?" I laughed uproariously. "It doesn't matter if the man is purple! You share the same beliefs and the same love for each other. That's all that matters." In one of the classic one-liners of all time Sarah responded, "Oh great! Now I'm going to have lavender children!" We have laughed about that over the years.
But Sarah was conscious that some people would focus on diversity, not unity. Do you know what matters most to Jesus?
Not our skin color.
Not our ethnicity.
Not our nationality.
Not our heritage.
Not our culture.
Not our biases.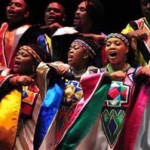 What matters most to Jesus is that we be one (John 17.11, 20-23).
There is no white Jesus. There is no black Jesus. There is just Jesus.
May we in The Church find our oneness in the wholeness received from Jesus' sacrifice on the cross. May we find joy in the oneness available through relationships across boundaries, color lines, and across the street. And may we look like Jesus' intended us to look, in the state of oneness.
Diversity divides. But in Christ, we are all one.
Pastor Brian Green took the class "Theological Foundations of Ministry" from Dr. Mark Eckel; they have been friends ever since. Brian blogs at cellsoflife.org and his teaching can be seen athttps://www.youtube.com/user/CellsOfLife. Mark is Professor of Leadership, Education & Discipleship at Capital Seminary & Graduate School. "Oneness" is a series of three essays which focus on ethnic unity in The Church.