To make a difference, we have to be different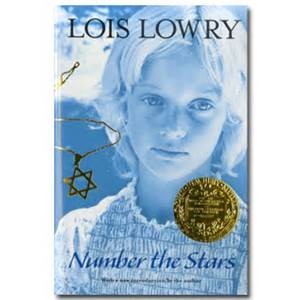 To protect her Jewish friend, a Christian girl tears from her neck a gold chain bearing a Star of David and clenches it in her fist moments before Nazi soldiers arrive.  She clenches it so tightly that, by the time the soldiers have left, an impression of the Star of David is imprinted in her palm.  A fourth-grade teacher who had read Number the Stars to her class passed on the following story to Lowry.  On the day the teacher read that particular chapter, she had brought into the class a chain and Star of David similar to the one described in the book.  As she read the chapter she had the students pass the chain around the class.  And while she was reading she noticed that one student after another pressed the star into his or her palm, making an imprint.[1]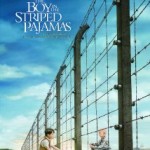 Lois Lowry's Number the Stars finds further visualization through movies.  The horrors of World War II are given honest connections through children in such films as The Boy in the Striped Pajamas (Mark Herman, 2008), Empire of the Sun (Steven Spielberg, 1987), Swing Kids (Thomas Carter, 1993) and The Book Thief (Brian Percival, 2013).
Life of a King (Jake Goldberger, 2013) shows that winning the game of life depends on thinking before you move.  Cuba Gooding Jr. stars in the true story of Eugene Brown.  An ex-offender wants to teach kids on the street that the decisions we make on the chess board, we make in life.  Can we create a different path to help others chose a way different than the one we chose?
Mr. Holland's Opus (Stephen Herek, 1995) To have a gift is one thing, to have the opportunity to use one's gifts is another.  What we give now may be given back to us in the future.  Richard Dreyfus lives the life of a school teacher who has a lifelong impact on students because he gave his life to teaching.  Teaching movies like Lean on Me and Stand and Deliver burn in our conscience because the classroom is life.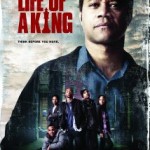 Remember the Titans (Boaz Yakin, 2000) is Denzel Washington's portrayal of a coach overcoming racism in his town as his players overcame racism on the field.  Standing up for another person is not an issue of skin color, but the color of our character.  Coaching movies like Hoosiers, Glory Road and Coach Carter play out on the court what should be played out in our lives.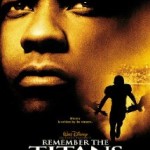 Rudy (David Anspaugh, 1993) personifies determination.  Unwilling to ever give in or give up, Rudy embodies what it means to change the culture of a team, of a school through sold out commitment.
Against all odds, overcoming insurmountable difficulties, are captured in such films as Frozen (Chris Buck, 2013), The Lego Movie (Phil Lord, 2014), or The Princess Bride (Rob Reiner, 1987).
The Secret Life of Bees (Gina Prince-Bythewood, 2008) explains that acceptance, love, and hope can overcome any type of injustice.  Pollyanna and Polly are two versions of the same story: seeing the best in others.
The Ultimate Gift (Michael O. Sajbel, 2006) being rich in life has little to do with money and much to do with how we treat others.  A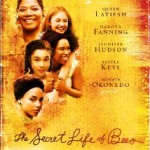 young man is given a series of "gifts" that lead him along the way to what is most important in life.  The message is universal and pushes only one agenda: others over self.
Jon Avnet directed two movies which reinforce the meaning of family.  Sensitive grace is the glue holding us together in Fried Green Tomatoes (1991) and The War (1994).  What's Eating Gilbert Grape (Lasse Holström, 1993) is difficult to watch but compeling to see because we know that family life is not always easy.  The Blind Side (2008) restores in us both beliefs, that opening our home means opening our hearts.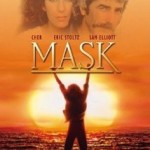 Mask (Peter Bogdanovich, 1985) teaches us how to love others no matter their physical appearance.  Martian Child (Menno Meyjes, 2007) explains that we may be rejected not by how we look but by how we look to ourselves.
My Girl (Howard Zieff, 1991) a lifelong friendship sometimes takes place over a short time.  A bittersweet tale that shows what we desire is not always what we get.  A Walk to Remember (Adam Shankman, 2002) imagines transformation is possible through friendship.
Marley and Me, Seabiscuit and any number of other animal stories compel us to rethink how we live life.
Inspiration in film to do what's true is experienced in It's a Wonderful Life, to do what's good, Chariots of Fire, and to do what's beautiful The Right Stuff.  If I were to suggest the complete movie package—evil is overcome by good, complete with sword fights and romance, intrigue and mystery, injustice and restitution—my vote would be for The Count of Monte Cristo.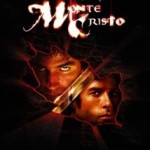 What we find in life and movies is founded upon eternal truths.  Christians believe there is a standard of goodness (Titus 1:8), to be modeled (2:7), and practiced (2:14; 3:1, 8, 14)—something of praiseworthy quality or measured with excellent results.  Movies can teach that doing what is right, is good (2:1, 3). It is possible that movies can model character. According to Scripture, character is fostered by
Declaring who we are: fallen human beings (Romans 7:14-25)
Defending an objective, righteous standard (Psalm 15)
Describing what good people do (3 John 9-12)
Difficult circumstances that transform one's disposition (Rom 5:3-4)
Dedicating a way of life: habitual consistency (2 Cor 9:13; Phil 2:22; Heb 13:5)
Demanding environments with focus on mission (1 Pet 2:19; 3:16)
Discussing the reality of life through story (Rom 15:4; 1 Co 10:6, 11)
Displaying the direct connection between doctrine and practice (forgiveness, Philemon)
Delivering the lesson through case study (2 Tim 2:16-18)
Defining unseen goals "restraint," "virtue," "civility," "guilt" (2 Peter 1:3-9)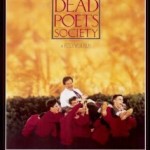 Of course, some movies teach unseen goals antithetic to the Christian viewpoint. Dead Poets Society, for example, the famed teacher movie from 1989, celebrates Romanticism.  Humans are intertwined with "Nature," while "Self-Reliance" is the motivating force. If there is a "God," He resides in all human beings who find wholeness by communing with Nature. Each person is inherently good, emotions become absolutely reliable. Mr. Keating, played by Robin Williams, follows Romantic ideals, estimating that everything from the "why" to the "what" of teaching must be left up to the student. Two themes emerge in Dead Poets Society: (1) old ideas must be discarded and (2) novelty is to be celebrated.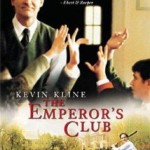 In contrast, The Emperor's Club argues that "old," ancient truths establish the best ideals. Mr Hundert, played by Kevin Kline, argues that history has something to teach today. Character is developed based on perennial truth. There exists a reliable standard for thinking and living. Habits are formed based on eternal goodness. Virtue replaces value as the basis for transformed lives. The Emperor's Club reveals the unification of natural and supernatural worlds, that feelings are measured by facts, and what is real is found in what is ideal. Dead Poets Society only looks within while The Emperor's Club encourages the viewer to look up.
Saving Jewish lives during World War II in Number the Stars is doing right premised on Heaven's standards. Heartwarming stories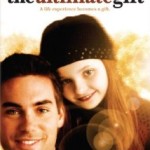 about daily life in movies concern themselves with behavior best expressed by an others-centered point of view. The Hebraic-Christian view of living is the origin of thought founded upon Jesus' teaching that loving others—not self—is the demonstration of love for God. Stopping the next Holocaust, making an indelible impression on the minds of the young that others matter, can be supported by movies which remind us that eternal standards are the reason for personal practice.
Mark believes the eternal standards of Scripture are the only basis for doing right in movies. Dr. Mark Eckel teaches teachers about movies at Capital Seminary & Graduate School. 
[1] William Kilpatrick, Books that Build Character: A Guide to Teaching Your Child Moral Values Through Stories. Touchstone, 1994, p. 20
All picture credits, imdb.com