I hate the phrase "Chick Flicks."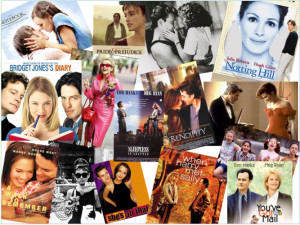 I hate the phrase because everyone wants to be loved.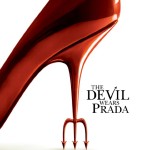 The Devil Wears Prada and 27 Dresses are my favorite supposed-to-be-only-for-women stories. Yes, the acting, writing, dialogue, directing, and cinematography are all fantastic. But the lessons are for both genders. How do you deal with a leader (Streep) who seems so hard-hearted but you learn tough lessons through the process? What is your response when you always seem to come in second, be passed over for another, or wonder "Will I ever break out of the mold (Heigl)?" Lessons lead to love in these and every so-called "chick flick." Love stories sell big at the box office for a reason: everyone wants to be loved. 
Hollywood, however, has a love story problem: at least five.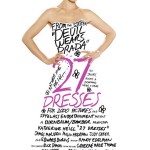 "Making love"

is not love

(Friends with Benefits, Sex in the City)
"Personal Happiness"

is an illusion, an idol

(Eat Pray Love, Titanic)
"Unfettered Freedom"

does not work out in the end

(Hangover, Crazy-Stupid-Love)
"Feel good"

stories focus on emotion

(Lifetime movies, The Christmas Card)
"Happily ever after"

can mask hurt, hard reality

(Friends with Kids, Change-Up)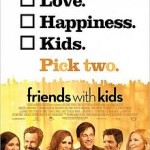 Hollywood cannot live with its own desires for love stories. Desire is not love. 
Covenant loyalty is what we seek. "Love" depends on definition. In First Testament teaching, love is based on a covenant of loyalty; a binding agreement of faithfulness. Other biblical definitions of "love" would include
unconditional commitment
unrivaled devotion
solidarity
allegiance
completion within community [1]
Biblical reminders of love can be found in Hollywood love stories: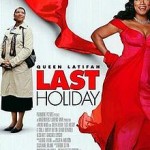 All people, all groups should be loved (Sling Blade, Tender Mercies, Punch Drunk Love)
Love does not come in forms we expect (As Good As It Gets, Three Men and a Baby)
Understanding love comes at a price (Life is Beautiful, Hard Eight, Fried Green Tomatoes)
Love is Providence in action (Miss Pettigrew Lives for a Day, Last Holiday)
Love demands sacrifice, perseverance, forgiveness (A Late Quartet, Stand & Deliver)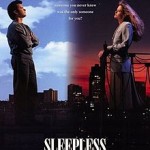 Hollywood cannot help itself: love stories cannot help but tell truth. Here are a list of no-longer-called-chick-flicks love stories which teach biblical truth from Hollywood:
Love is not what we expect: An Affair to Remember, Sleepless in Seattle, West Side Story, Notting Hill, You've Got Mail

Love and Loss: The Notebook, P.S. I Love You, Casablanca, Remains of the Day, Ghost

Love is Good: A Good Year, New in Town, Hitch

Love as Unconditional Sacrifice: A Time to Kill, Stand By Me, The Professional

Love for Family: City Island, Red (Cox, Sizemore), Legends of the Fall, Armageddon

Love of Country: Braveheart, Saving Private Ryan, Memphis Belle, Act of Valor, 300

Love has no Age Limits: Grumpy Old Men, Grumpier Old Men, Tootsie

Love is Internal: Shallow Hal, Remember the Titans, Driving Miss Daisy
Love is not always what we expect. Abraham loved God so much he was willing to sacrifice his own son. Moses loved Israel, pleading the nation's case before God on numerous occasions. David's love of Jonathan was formed while in the furnace of Saul's hatred. Hosea showed God's love for His people by marrying a prostitute. Jesus loved us in spite of our own rebellion. Biblical love shows unconditional loyal in the hardest of circumstances. Dorothy L. Sayers in Creed or Chaos made the claim
It seems to me quite disastrous that the idea should have got about that Christianity is an other-worldly, unreal, idealistic kind of religion that suggests that if we are good we shall be happy . . . On the contrary, it is fiercely and even harshly realistic, insisting that . . . there are certain eternal achievements that make even happiness look like trash.
I hate "chick flicks" but I love, love stories.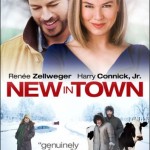 Mark thinks love, biblical love, is the core of life. Dr. Mark Eckel teaches these ideals in many venues for Capital Seminary & Graduate School
[1] We pursue godly virtue—a desire for transcendent truth wrapped in eternal love. Deuteronomy 7:7-9; 2 Samuel 9; 2 Chronicles 15:12; 34:31; Ephesians 4:1-16; Hebrews 9:15-28