Students cannot wait.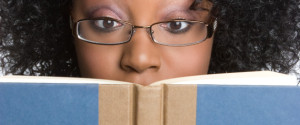 We begin the study of Gothic horror fiction in two weeks.
Yes, I know.  Teenagers like horror.  And monsters are big in popular culture right now.  But my interest goes deeper.  I am interested to see how the study of great literature about monsters, about everything, will change students' thinking.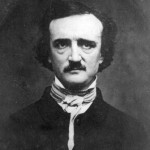 It all started for me many years ago: I fell in love with Edgar Allan Poe.  His short stories haunted me, in a good way.  One cannot read "The Tell-Tale Heart" without pondering their own insidious desires.  Then I was introduced to stories like Richard Connell's "The Most Dangerous Game", where the hunter becomes the hunted.  Jack London made us fear that if we were alone in this life we were truly alone in "To Build a Fire."  I found that stories were important vehicles to change a person's thinking.
"Would you rather me read Dr. Seuss' story 'Yertle the Turtle' in five minutes or listen to a 45 minute sermon on pride?"  You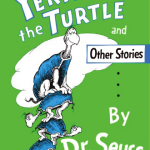 can imagine every student in the class voted for the children's story!  Early in my teaching years I had to lead chapels for students, kindergarten through senior high.  I learned the secret: tell stories and students will always listen and never forget the lesson.  Even today adult learners remind me of the time I read 'Yertle the Turtle' in class.  To a person they say that the story changed their thinking about how to teach but even more about how they had changed.
"Why are you having us read novels in a PhD class?" one doctoral student complained.  He had not understood the simple truth: God's Word comprises a majority of story.  By the end of the class he was using Leland Ryken's book Pastors in the Classics: Timeless Lessons on Life and Ministry from the World of the Classics in one of his college classes.  Teaching leadership courses for doctoral students, I include novels like Shane and Too Late the Phalarope.   Why?  Because leadership is best taught through the stories of leaders.   Students remark again and again about how their own lives were changed by reading fiction.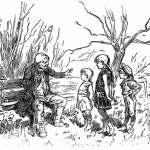 So I was not surprised to discover the latest research: reading fiction changes how we view the reality of life.  
"Stories shape our lives and help define a person. . . . Stories stay with us." [1]
Eugene Peterson says, "Learning stories isn't the same as learning multiplication tables . . . Stories don't stay put; they grow and deepen.  The meaning doesn't exactly change, but it matures . . . The stories keep releasing new insights in new situations.  As we bring new experience and insight to the story, the story gathers that enrichment in and gives it back to us in fresh form. [2]
Stories change us, they change how we view the world.  It should come as no surprise that God used narrative–story–to communicate His Truth.  The Bible is God's answer to the desire of every person who says, "Tell me a story."  The reason we love stories is because we live in one, as Frodo says in Lord of the Rings: The Two Towers "We belong to a larger story."
Mark never tires of reading fiction because he knows that life is a story.  Dr. Eckel tells stories in many places with many people, especially with his students at Capital Seminary and Graduate School.
[1] Jacqueline Howard, "Reading Changes Brain's Connectivity, Study Suggests," Huffington Post 30 Dec 2013.
[2]  Leap Over a Wall, 36-37.