There is at least one question I cannot answer.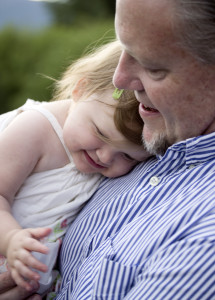 "How does it feel to be a grandfather?" 
To this day, a wordsmith has no words.
It seems my experience is not uncommon. 
Four-time Emmy-award winning journalist Maria Hinojosa, host of National Public Radio's Latino USA says, "I look at the world with awe and wonder and feel re-invigorated in my love for humanity." [1]
Hollywood refers to "the Spielberg face" as a marker of awe.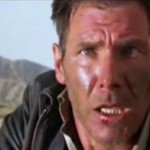 "Eyes open, staring in wordless wonder in a moment where time stands still," Mr. Lee writes, the look has come to be shorthand for a cinematic discovery on the part of the characters and the audience. It conveys "sudden shock or creeping dread, the trauma of remembering the past or of confronting the future, discovering humanity in another person, or discovering humanity in oneself." [2] 
Recent studies may give answer to what it means to be in awe.
Being in awe can alter our view of time, creating satisfaction in our lives. [3]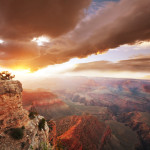 For some awe is how they feel when they first see the Grand Canyon.
Gazing upon things that we know to be formed by natural causes pushes us to explain them as the product of supernatural causes. [4]
We humans do not need a supernatural visitation to be in awe. Physical, visual, earth-bound events are enough to stimulate jaw-dropping responses. 
Showing episodes of Planet Earth may be enough. One experiment explained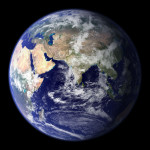 Study participants were assigned to either watch scenes from BBC's Planet Earth, which were meant to inspire awe, or clips from a non-awe-inspiring news interview. The ones who watched Planet Earth reported feeling more awe. [5]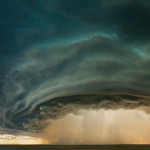 Searches for awe-inspiring events include
Extreme weather
Scenic beauty
Natural wonders
Human creations
What struck me most about awe was the conclusion in the title of the Huffington Post report: "Awe Boosts Belief in the Supernatural." Viewing BBC's Planet Earth produced more than just feelings of awe.
The ones who watched Planet Earth reported feeling more awe and were more likely to believe in a higher being, compared with those who watched the news clips. [6]
Belief in Someone above ourselves is a proper response to awe.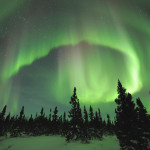 Awe in the First [Old] Testament is part of human response toward God. [7] However, the mood and emphasis shifts to (a) right decisions based upon right ethical conduct which has as its foundation in (b) right relationship with The Only True God. [8]
"The fear of God" is actually worship that takes place in God's presence. God's presence should affect our daily living, choices, and answers to ethical questions [9]. "The more submissive we act, the more awe we might feel, perhaps the stronger our beliefs become." [10] Awe should be our response to God's Words in Revelation and Works in Creation.
Awe is certainly the only answer I have to the question "How does it feel being a grandfather?"
Jaw-dropping wonders should make us drop to our knees, in awe of God.
__________________________________
Mark regularly finds himself speechless, especially around his grand-daughter. "The fear of God" is a personal reminder of right conduct and a regular reminder during Dr. Eckel's biblical-theological teaching on any subject.
[1] http://www.npr.org/blogs/thisisnpr/2013/09/06/219618725/host-profile-i-look-at-the-world-with-awe-and-wonder-and-feel-re-invigorated
[2] "Staring in Awe? It's 'the Spielberg Face," The New York Times, 19 December 2011, http://carpetbagger.blogs.nytimes.com/2011/12/19/staring-in-awe-its-the-spielberg-face/?_r=0
[3] Being in Awe can Expand Time and Enhance Well-Being, Association for Psychological Science, 12 July 2012, accessed 1 December 2013, http://www.psychologicalscience.org/index.php/news/releases/being-in-awe-can-expand-time-and-enhance-well-being.html
[4] Awe Boosts Belief in Supernatural Study Suggests, Huffington Post, 28 November 2013, accessed 1 December 2013. http://www.huffingtonpost.com/2013/11/28/awe-belief-in-supernatura_n_4338827.html
[5] Ibid.
[6] Ibid.
[7] Exodus 9:20-21; Job 37:23-24; Psalm 119:120, 161; cf. Acts 9:31.
[8] (a) Deut 6:2; 8:6; 10:12-13; 13:4; 28:58; 31:12; (b) Ex 14:31; Jonah 1:12-16; 2 Kings 5:13-17; Ruth 1:16-17.
[9] Lev 19:14; 25:17; 2 Kings 17:34; Deut 17:19.
[10] "Experiencing awe increases belief in the supernatural," Association for Psychological Science, 25 November 2013, http://www.eurekalert.org/pub_releases/2013-11/afps-eai112213.php