Shots rang out from a park less than a block down the street.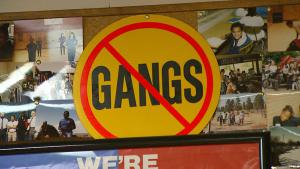 People were running away from the gunfire.
Jason ran toward the playground.
Arriving at the scene, the only person left was the young man,
now dead, lying in a pool of his own blood.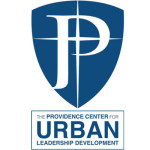 Inner-city violence is not unusual, but a white inner-city pastor confronting violence is. Jason Janz is one of the bi-vocational preachers working at Providence Bible Church in Denver, Colorado. Jason and Juan Peña are the two men responsible for the creation of Providence Center for Urban Leadership Development (PCULD).
PCULD has become the vehicle for indigenous, inner-city change. Post-bachelor's fellows come to Denver from around the country to give two years of their lives to help people, help themselves. Young twenty-somethings give of themselves because their love for God is shown through their love for people.
Showing love for people is not a hand out, but a hand up.  PCULD fellows tutor public school children, establish Boy Scout troops, run day camps, and circle the poor with community members who will walk them out of poverty.

PCULD recently wanted to purchase a building for in Globeville, the poorest of the Denver neighborhoods. Encouraging participation from those who live in the locality, a thin dime—10 cents—was all it took to make sure community members could be counted as contributors.  PCULD is engaged with numerous inner-city groups.
Encompass is a program that lifts up the fatherless and single moms.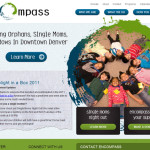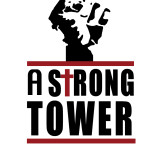 Strong Tower reduces convict recidivism; over 1000 former prisoners pass through the doors of this ministry every year.
PCULD works toward comprehensive immigration reform at the national level while helping individuals at the local level.
Upstream Impact is a development program that lifts people out of poverty. Tanicka says,
"Upstream impact is not just another program, it is a whole 'nother family; like no family you've ever had. I wouldn't trade them for any other organization or family."
PCULD fellows have given overwhelming support to Denver city schools through mentorship, tutoring, athletics, and cheerleading. Vernon Jones Jr., Assistant Principal of Manual High School is ecstatic, 
"What would you do if you had taken up a task greater than your individual capacity? You'd look for help. The work and service required of us is greater than our individual capacity as a school. We could not dream as big as we do or act as purposefully as we do without the amazing engagement of Providence Fellows. They have seen the dream of our community and have given themselves, side by side with us, to make it reality. We can because they serve. Stand with them as they stand with us!"
A year later, Jason sponsored a barbeque on the same spot where the young man died.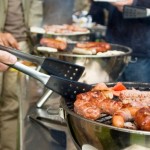 Grills stood atop the still blood-stained concrete. The neighborhood was invited. The event brought together various language groups, ethnicities, and gang members for one purpose: reconciliation.
Remembering the death of one could bring life to many. Sixteen PCULD fellows now help Jason, Juan, and the PCULD staff bring multi-leveled healing to nine Denver neighborhoods.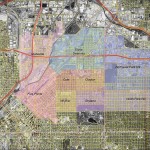 Dr. Mark Eckel is Professor of Leadership, Education, and Discipleship at Capital Bible Seminary in Washington, D.C. Mark lives in Indianapolis, Indiana traveling to Denver once a month to teach as visiting professor at PCULD.  This article was written for Fieldnotes–Gideon Strauss, editor–a  communication for emerging 21st century leaders from the Max De Pree Center for Leadership.