Sometimes, we live with puzzle pieces
and no box top to see the big picture.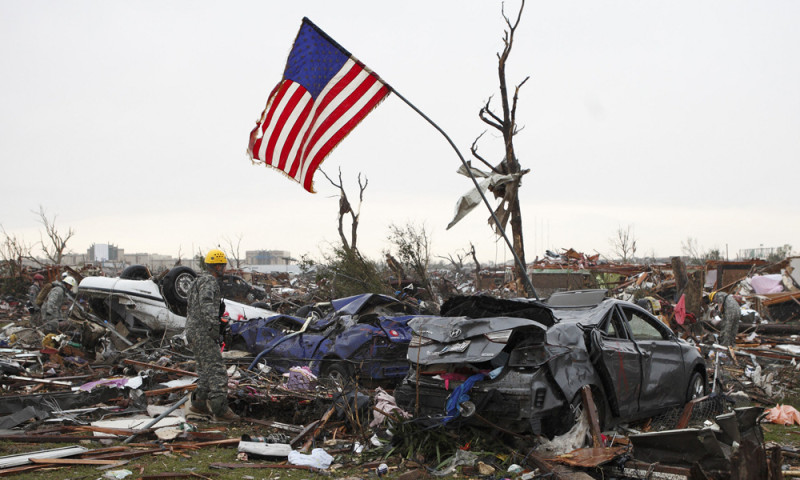 She stood by the side of the road crying.
A stranger stopped to offer comfort.
Her jaw radiated pain; her body shuddered. There was no relief.
It had been an awful wisdom tooth extraction. She now had a dry socket. A week later another oral surgeon had to "go in" again to cut her gum line, looking for bone fragments. During the surgery he "tapped on her jawbone" to assess whether or not it contained an infection. The pain Chelsea felt was left over from the doctor's bone "tapping." She took Vicodin: two at a time. The pain was unrelenting. The hygienist told my daughter that pain after surgery can flash back three, four, or five days after the event.
How about three, four, or five years? What of three, four, or five decades?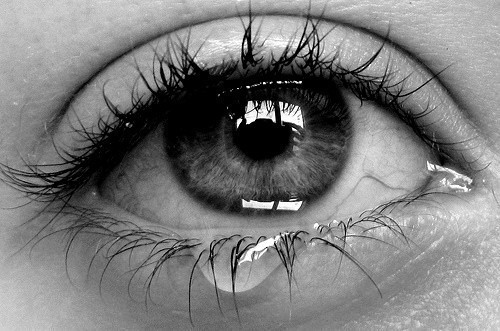 People suffer the memory of calamity in multiple ways, over multiple years: 
* The Moore, Oklahoma landscape was chiseled clean by an F5 twister.

* A Korean War veteran's remains are laid to rest sixty years later.

* Roadside memorials of loved ones killed on the highway, maintained for all to see.

* Pictures on the mantle of parents, spouses, children, or siblings record loss.

* Economic downturns and duplicitous bosses make unemployment a disheartening reality.

* Some suffer the unremitting pain of depression, schizophrenia, head-trauma, or PTSD [1].
Raw, mangled, ravaged, empty, stripped bear, searing loss: pick a metaphor. Folks suffer when something or someone is taken away whether possessions, stability, sanity, or in some cases, lives.
Johnny Cash made famous this rendition of the song "Hurt." In part, the lyrics read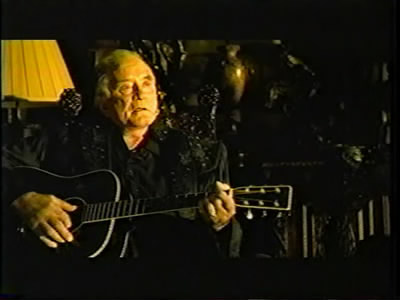 Everyone I know,

Goes away in the end.

And you could have it all,

My empire of dirt . . .
No one of us can ever fully understand what another feels.
A quadriplegic, Joni Eareckson Tada, once revealed in her book A Step Further that everything from a hangnail to loss of mobility was "suffering" depending on the person. My sense of loss can never measure that of another. I could not, nor would I, think that I could understand my neighbor's pain. So what is left for us to do?
Five things not to do in times of calamity:
1. Don't compare: when someone tells you of their pain, do not bring up yours

2. Don't complain: do not suggest to someone who has just lost everything that you lost anything

3. Don't answer: folks want to vent and rage; your reply should be silence

4. Don't leave: nothing replaces physical presence

5. Don't critique: people cry, scream, swear, drink, smoke; be sensitive, ditch your sensitivities
Five proper responses in times of calamity:
1. Shut up: Keep your pious platitudes to yourself

2. Show up: Be with people who are hurting today, next week, next month, next year.

3. Pay up: Take out your wallet and pay the tab, don't think about it, just do it

4. Stay up: Friend in pain can't sleep, neither should you, darkness in the dark is double hard

5. Keep up: Lose your schedule, routine, and expectations; your friends in crisis just lost theirs
But what of the future? How do we make sense of pain?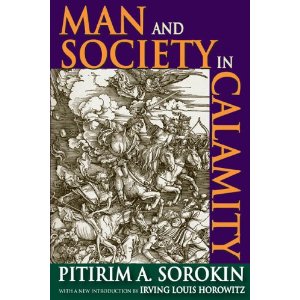 Pitirim Sorokin, founder of Harvard's sociology department looked for an answer. He sought to explain how catastrophes of various kinds—wars, famines, pestilence—started other social forces. After exhaustive research, Sorokin's conclusion was that religious revivals often begin in crisis. [2] His 1942 book Man and Society in Calamity made this claim:
The principal steps in the progress of mankind toward a spiritual religion and a noble code of ethics have been taken primarily under the impact of great catastrophes. [3]
Great catastrophes can bring great change. The past principle does not make us feel any better, nor should it be used to consul. But history may alter our view of the future. The history of Jesus' suffering–the greatest "catastrophe" in human history–gives us the greatest change:
Since then we have a great high priest who has passed through the heavens, Jesus, the Son of God, let us hold fast our confession. For we do not have a high priest who is unable to sympathize with our weaknesses, but one who in every respect has been tempted as we are, yet without sin. Let us then with confidence draw near to the throne of grace, that we may receive mercy and find grace to help in time of need (Hebrews 4:14-18)
Jesus' suffering shows God's ultimate care for human hurt.  Chelsea, the citizens of Moore, OK, American veterans, the jobless, everyone who hurts, remembers the pain. We should remember that folks who have suffered calamity remember. We should remember so that we never forget.
Every day is Memorial Day. 
Mark Eckel personally seeks truth wherever it's found.  
[1] PTSD stands for "post traumatic stress disorder."
[2] Mary Eberstadt, "Faith and Family," National Review, 20 May 2013, p. 35.
[3] p. 226.