"It's not just one thing, it's everything."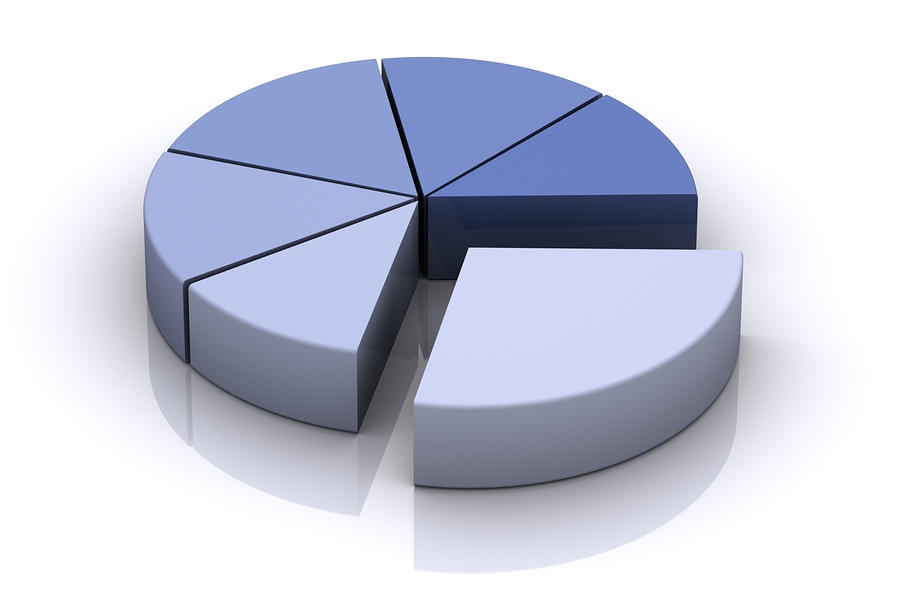 We sat down to eat in a Denver restaurant. It had been some time since we had seen each other, years since they had been in my high school classroom. Tovey and Will, brother and sister, are both married with their own children. Tovey traveled the world as a business professional, now a stay-at-home-mom. Will earned an advanced degree in divinity, presently serving as a chaplain for a local hospital. When I asked them about what they learned in Christian school—the wedding of Christian faith with learning—Tovey hesitated,
"It's hard for me to say. The Christian worldview approach to life is so ingrained in my thinking I would have to say it's not just one thing, it's everything."
It is everything. "The heavens are Yours, the earth also is Yours, the world and all that is in it" proclaims the Psalmist (89.11). Math and Bible are studied for a shared purpose. Playing lacrosse and chapel services have the same ends. Harmonious melodies in choir find their way into foreign language learning. The aim of building maintenance is no different than reading a book. In the Christian academy everyone participates in a daily "wedding." Board, parents, administration, faculty, staff, and students all commit themselves to the inseparable nature of faith with learning. Each school day should begin by symbolically throwing rice over the "newlyweds" uniting God's Word with God's works.
"Why does God have to be brought into everything?!" is more of a statement than a question heard for years. My answer is always the same. "We do not bring God into everything; He is already there." From subatomic particles to expansive galaxies, God created it all. From Hammurabi's law code to the American Constitution, God's influence affects the minds of all people.
30 years ago I began to teach in Christian schools.
I asked students and colleagues how the marriage of biblical integration had impacted their lives.
Four themes emerged. Biblical integration teaching understands everything is theological, biblical, whole, and enjoyable.
Everything is theological: all heaven and earth belongs to God (1 Chronicles 29.11). Steve, a Christian school colleague and administrator, is often asked this question about Christian education: "Is your school more focused on academics or faith?" Steve reminds me of the answer I gave years ago that he still uses today, "That's like asking which wing of the airplane you want to fly without!?" Academics are married with The Christian Faith; academics would not be complete without it.
The academic discipline of literature, for instance, depends on theological interpretation. Dan, who sat in my sessions on Gothic horror literature, said, "A Christian critique of the horror genre has led to great classroom discussions about our culture's changing attitudes toward sin and our tendency to remove the capital 'E' from Evil." Drew, a student from the 90's who is now a church planter, maintains that
"The glory of God's Story is that it forms our beliefs, decisions, and actions about everything—parenting, finance, race, sex, entertainment—the list is endless."
Erica concurs as she explains, "His Story informs my every move, affects every perspective, and trains every emotion." Brad, who is now a teaching pastor, leading trips to Israel, says that he learned how to think critically, ask good questions, and "discern truth through the lens of Scripture." Libby, who taught for years in Christian schools, summarized her learning, "Since 'all truth is God's Truth' I learned not just how to 'connect the dots' but to Whom all the dots belong." The marriage of Christian faith with academics means everything is theological.
Everything is biblical: all things are upheld by The Word of His power (Hebrews 1.3). Students learn the unity of life is only possible because Scripture interprets everything. Tammy told me she still remembers writing an essay on "What I Believe" which continues to form the foundation of her Christian faith. Lisa explained that her high school teaching prepared her to encounter other beliefs in college and formed the principles for raising a family: "God's unfathomable Person communicated truths in His Word which continue to guide my life." Kendall, who owns a construction company, agrees, "Learning to dissect Scripture continues to provide structure and process for me as I raise my family."
Nick, a good friend and colleague for years, explains how important Scripture's foundation is to Christian school education. Invited to sit on a panel with a number of other Christian school administrators, Nick tells this story.
A local Christian university was trying to determine if Christian schools were holding to the idea that the Bible was absolute truth, the inspired word of God. On a scale of 1-10 most administrators were giving mid-range responses: 3-6. I reminded them that most of their schools had mission statements that proclaimed the Bible as the absolute and inspired Word of God. How can we be effective as educators if we do not start with the foundation of all truth, the Bible, and establish it as the start of truth as we know it?
Scripture's impact on Lance, now an Air Force fighter pilot, is permanent. "The integration of Christianity with academics in high school taught me that the renewal of my mind is a constant process. I was given lifetime tools to discern truth from error." Tamiko, a Christian school teacher, explained,
"My transformed perspective of teaching came immediately from my study of God's Word. Faith-learning integration philosophy changed me and continues to instruct my perspective as an instructor."
The marriage of God's world with God's Word unites all true Truth: everything is biblical.
[Part 2 next week]
Dr. Mark Eckel (ThM, PhD) is Vice President of Academic Affairs, Director of Interdisciplinary Studies, and Professor of Old Testament at Crossroads Bible College in Indianapolis.  He also teaches M.A., EdD, and Ph.D. courses for various schools.  Dr. Eckel taught junior and senior high students in Christian schools for 17 years.  Purposeful Design published two of Dr. Eckel's curricula: Let God Be God and Timeless Truth.  Dr. Eckel continues to speak on behalf of Christian education.  His weekly essays can be accessed at www.warpandwoof.org.  This essay will appear in Christian School Education, 16.3, April, 2013.