I'm not sure who has the box, built the box, opened the box, but I have never seen "the box."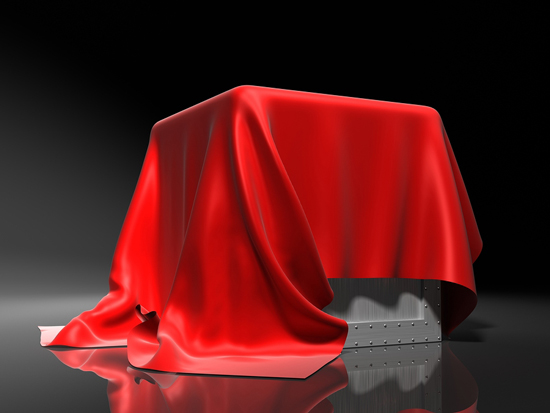 I was pacing back and forth.  My friend Liz and I were brainstorming.  She was sitting, bombarding me with questions.  I was pondering-creating-idealizing-collaborating.  At some point during the rapid-fire exchange Liz suggested we were thinking outside the box.  I remember stopping, mid-stride, turning, and with a wry smile on my face, asking, "What box?"
Culturally, "the box" is known as an inhibitor; building in "the box" relies on paradigms, and frameworks of thinking, which limit thinking.
But every year magazines like The Atlantic, Smithsonian, and Inc. forecast the latest group of folk for whom "the box" does not exist.  Entrepreneurs construct new vision.   Innovators identify new processes.  Creators craft new products.
"What box?" thinking compels and propels me toward new ways of teaching a class or writing curriculum or planning programs or envisioning future educational directions.  After 30 years of vocational experience, I offer a few ideas about ideas which impel me toward asking, "What box?".
Teaching.  I tell stories ("Just the other day…").  I give examples ("Did you see the latest…").  If I teach theory, it must be wed with practice ("Here is how that works…").  Verbal truths must be wed with visual illustrations ("Follow this diagram…").  I created the SPR method: application must be specific, personal, and relevant.  I simply believe teaching is nothing more than putting the cookies on the bottom shelf.
Ideas. Did you know that ideas are protected in the U.S. Constitution?  That's right.  Copyrights are sheltered by law.  Why?  Because ideas make money.  I traffic in ideas.  And the most important idea is the one embedded in the thinking of future generations which will change the world.  No amount of money is bigger than that.
Novels.  I finished reading Gilead by Marilynn Robinson of late.  Among the many notes I wrote in the margin was this: "I opened my mouth and no words came out."  Some stories leave one speechless.  Every famous speaker says to read novels.  Don't let them down.
Movies. The Devil Wears Prada as a film about leadership?  Oh my, yes!  Teach young people how to watch movies.  They will hate you for it but they will never be the same.  The one repeated statement from all my former students is, "You ruined watching movies for me, forever."  I tell them I'm glad.  They smile.
Emotions.  "Listen to what people are not saying" I insist to my students.  "Care for people with your eye contact, tone of voice, body language; but above all, shut up and listen!"  Hear peoples' emotion: frustration, passion, indignation, and despair.  Only respond with words if the other person asks for them; which means you probably won't have much to say.
Opposition.  Read people with whom you do not agree.  Often, while I may still disagree with essential assumptions, the points others make, make me think.  NPR makes me grit my teeth almost daily; and don't get me started on The New York Times!  But I listen to NPR daily and read the NYTimes every morning.  And every day, I'm glad I did.
TED Talks.  I use TED in every graduate level class I teach.  Do it.  Trust me.
History.  So you think things are so different today?  "We have computers, phones in our pockets, the internet.  Come on!  Who needs history?!"  As soon as people stop murdering each other, declaring war against each other, or the problems of greed, lust, and stealing disappear, I'll believe you.
Biography.  Dr. Murray died this past week.  Who is he, you ask?  Just the first doctor to successfully do a human organ transplant.  Dr. Atul Gawande, author of bestselling books such as Complications and The Checklist Manifesto, did a story on Murray.  50 years ago Murray was called "Frankenstein" by some of his colleagues.  Today, Murray's desire to save lives saves lives.
Facebook.  Yes, I know.  "How can anything good ever come from Facebook?!" you ask.  Belong to a group, become friends with really-really smart people who post really-really good articles.  You know what I learn every day?  How much more I don't know.
Emails.  How do you keep track of everything?" is the inevitable question.  Sadly, I am quite disorganized.  If I ever have opportunity to have an assistant, perhaps that situation will change!  In the mean time, keeping track of ideas is hard: so I send myself emails.  Writing this essay is based on numerous news and articles from multiple websites I accumulate in an email, sending it to myself when my online reading is finished for that time.
I could go on and on.  I'm an insatiable reader of business news, current events, leadership blogs, City Journal, Slate, First Things, and ESPN, poetry, you name it, I'm interested.  My students, current and former, tell me they've never had a professor like me before or since.  "Oh great!" is my opening response, "Just how bad was it?!"  Invariably they smile and shake their heads.  "You don't think like other people.  We can't put you in a box."
You won't be surprised to know there is a sign taped to my office door.  It simply asks:   "What box?"
Mark likes boxes for handling his books but not for much else.  Mark's friend, Dr. Dennis Fledderjohann, a colleague from Moody Bible Institute, wrote a reference letter for him some years ago, exactly identifying Mark's bent: "Mark has so many ideas that it is impossible for him to act on them all."  Mark thinks this is a compliment.