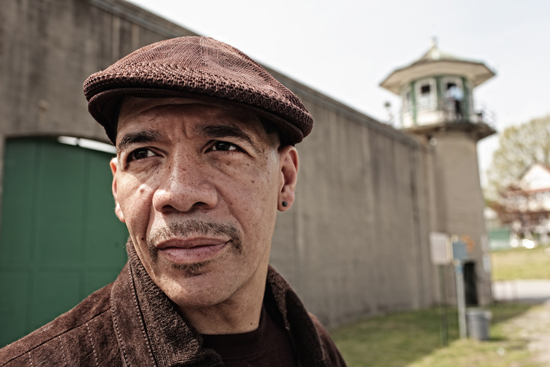 As a Jew he lost his position as a doctor of psychiatry.  He was stripped of human dignity and placed in Auschwitz, a Jewish internment camp.  He survived imprisonment, escaping the ovens designed for killing Jews.  Liberated by the Allies at the end of World War II, Viktor Frankl returned to his chosen profession.  As a psychiatrist he took his observations about human behavior from Auschwitz writing the book everyone should read: Man's Search for Meaning.  There is a passage that daily haunts me daily Viktor Frankl's book.  It seems that there were some in the concentration camp who gave their last piece of bread to another person.  Frankl responded with a statement I now have memorized [quote] "Everything can be taken from a man but one thing: the last of the human freedoms—to choose one's attitude in any given set of circumstances." [end quote]
Let me introduce you to another man who chose his attitude in spite of awful circumstances.  In 1983 Dewey Bozella was sentenced to a life sentence, spending 26 years in jail for a murder he did not commit.  His case was finally reviewed by two young lawyers, who discovered new evidence.  A travesty of justice occurred.  Several witnesses had lied at Mr. Bozella's original trial and another man had confessed to the murder.  By this time, however, Dewey Bozella had exercised the last of human freedoms; he chose his attitude.  While in prison Mr. Bozella earned two college degrees.  He also honed his skills as a boxer becoming a prison boxing champion in New York's Sing Sing Prison.  But Dewey Bozella had a dream.  He wanted to box professionally.  He would lie in his cell and dream about being on a fight card in a professional boxing match.  After his release from wrongful imprisonment, Bozella made his debut on the undercard of a world title fight in Los Angeles.  Even President Obama called him before the fight to wish him all the best.  When the judges announced Dewey Bozella had won a unanimous decision, the crowd stood and cheered.[1]
Every day we struggle with inequities in life.  Someone hurts us without comeuppance.  People steal money and we the consumer end up footing the bill.  Someone else's lies cause us harm and the truth never comes out.  I now think about Dr. Frankl and Mr. Bozella whenever I wish to throw myself a pity party.  These two men established a model for choosing the last of human freedoms—attitude.  Everyone suffers in this life, but the last word in life does not have to be "suffering."
For Moody Radio, this is Dr. Mark Eckel, personally seeking truth wherever it's found.
Originally broadcast by Moody Radio, 12 March 2012.
Listen to it here: Mark Eckel -Attitude (01-30-12)
---
[1] I thank my son Tyler who alerted me to this article. http://www.bbc.co.uk/news/world-us-canada-15325092